In Memoriam : Glenda Guinn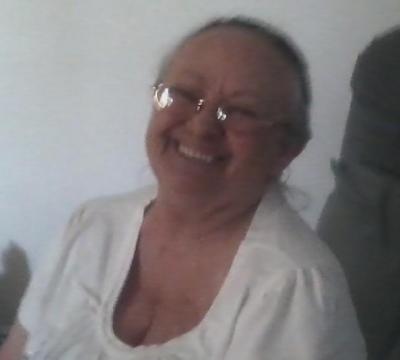 Glenda Delores Guinn - age: 68
(November 24, 1946 to February 07, 2015 )
Resident of Tulare, California

Visitation Information:
A Memorial Service will be held on Tuesday, February 17, 2015 at 2:00 PM at the Evans Miller Guinn Exeter Chapel followed by burial in the Exeter District Cemetery.

Obituary:
Glenda Delores Guinn was born in Oklahoma City, OK to Albion and Cordelia (Blankenship) Noble on November 24, 1946. She moved to the Farmersville area in 1955. Glenda attended local schools there. She married Jimmie Guinn in Farmersville in 1963. They moved to Tulare in 1969. Glenda was very crafty and love to garden, especially working with her roses. She shared a special love with her dogs and cats.
Glenda is survived by her daughter Pamela Vargas and husband Raymond of Tulare; her son Daniel Guinn of Tulare; her sister Darlene Martin of Exeter. She is also survived by grandsons RJ Vargas and fiancée Sarah Ibbs of Tulare and Justin Vargas of Tulare, as well as numerous nieces and nephews.