In Memoriam : Ervin Christensen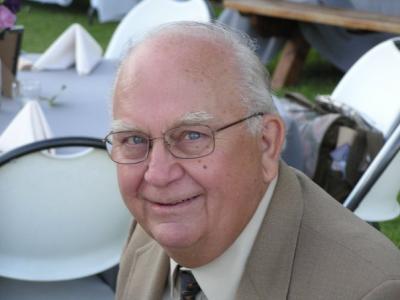 Ervin Chris Christensen - age: 79
(June 20, 1935 to March 14, 2015 )
Resident of Visalia, California

Visitation Information:
A Gathering of Family and Friends will be held on Saturday, March 21, 2015 from 2:00 to 5:00 PM at the Exeter Courthouse Gallery and Museum, 125 South B Street in Exeter.

Obituary:
Ervin Chris Christensen was born on June 20, 1935, the 7th of 8 children, in Spokane, Washington and passed away on March 14, 2015 in Visalia, California at the age of 79. He is survived by his wife of 51 years, Barbara, as well as his son and daughter-in-law, Norm and Susie, and his 2 daughters, Cathi and Julie. Chris also had the great pleasure of being a grandfather to 5 granddaughters and 2 grandsons, and the great-grandfather to 3 great-granddaughters and 1 great-grandson. He is also survived by 3 sisters, 1 sister-in-law, and 1 brother-in-law in the state of Washington, as well as numerous nieces and nephews.
Upon graduation from Reardon High School he received a baseball and football scholarship to college, but soon realized he had a desire to enter the workforce. He began working for a company and was able to quickly promote his way through and eventually became the owner. He also served his country in the United States Army for 4 years, after which he was honorably discharged. He and his wife, Barbara, were married on December 7, 1963.
Chris was not only a great man in stature, but also in his heart. He would give the shirt off his back for anyone he knew needed an extra hand. He will be deeply missed by all those that had the fortunate pleasure of knowing him, but we know he is safe in the arms of our loving Lord. Until we meet again….





---




Cathi Christensen

- March 21, 2015 Contact this person


Dad I miss you so much but I know that you are no longer in pain and you are standing tall and strong. A very handsome angel I'm sure. My world is forever changed with you gone. I will manage the best I can and I will survive until we meet again...I love you Daddy.




---