In Memoriam : Pastor Enrique Reyna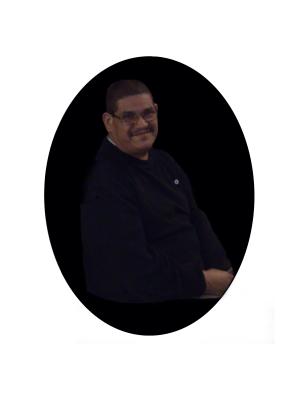 Pastor Enrique S Reyna - age: 55
(August 30, 1959 to March 24, 2015 )
Resident of Visalia, California

Visitation Information:
A Memorial Service will be held at The Road Church, 1021 South Burke Street in Visalia on Monday, March 30, 2015 at 11:00 am. Burial will be private in the Visalia District Cemetery.

Obituary:
Enrique Reyna was born on August 30, 1959 in Michoacán Mexico. He resided in Visalia where he met and married his wife Maryanne Lopez on August 11, 1985. He became a Pastor/Minster in 1989. He served and traveled as a Missionary in Visalia, CA, Guadalajara Mexico & Las Cruces New Mexico for over 22 years. Enrique enjoyed serving at his church The Road and was loved dearly by his brothers and sisters in the Lord.
Outside of Chruch, He always made special time to Garden and take walks with his grandson David. He loved watching the 49 Niner games during NFL Season, with his two sons and was a big fan of the sport of boxing. He also enjoyed going to Pismo beach with his family.
He was survived by his devoted wife Maryanne Lopez Reyna of 34 years, two son's Enrique Jr. Isaac Reyna & Isaiah Reyna; Parents Guadalupe Sanchez & Manuel Alverez Reyna; five brothers: Jose and wife bertha Reyna, Manuel, Ricardo, Jesus, and Pedro Reyna; a loving Grandpa to three grandchildren David, Desiree, and Logan; daughter n law Vanessa Reyna.
Surrounded by family Enrique went home peacefully to be with the Lord on March 24, 2015.





---




Steven Lopez

- March 28, 2015 Contact this person


My condolences go out to my sister and her sons. God truly changed the life of my brother in law Enrique Reyna. He is truly a man of God and the Lord is truly visible in his life. The peace of God will always be with him. I will miss you Enrique but most of all I will always remember you and all the good times that we had together, till we meet again. Your bother in law. Steven Anthony Lopez Sr.




---