In Memoriam : Luanne Young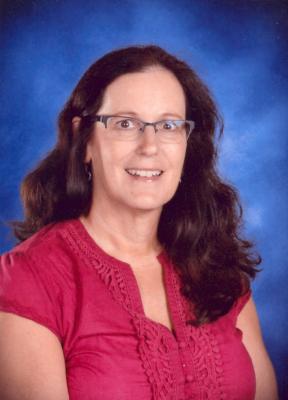 Luanne B. Young - age: 58
(September 01, 1956 to March 25, 2015 )
Resident of Reedley, California

Visitation Information:
A Celebration of Life Service will be held on Thursday, April 2, 2015 at 2:00 PM at the Immanuel High School Worship Chapel, 1128 South Reed Street, Reedley, CA 93654. A family burial will be private in the Exeter District Cemetery.

Obituary:
We lost a gracious and giving wife, mother, grandmother, daughter, sister and loyal Giants Fan on March 25, 2015. Luanne was born to Lou and Lois Bollinger on September 1, 1956 in Visalia, CA. She attended schools and graduated from Mt. Whitney High School in 1974. She and Joel Young were married in 1975 and they had two children, Lucas and Jocelyn.
She chose as a career to be a school bus driver, a choice that she took pride in, developing into a talented school bus driver instructor. She started her career at T-COVE in Visalia. She was then hired as the Superintendent of Transportation at the Kings Canyon Unified School District in Reedley, where she and Joel settled. She retired from KCSD in 2014. She was currently serving as a school bus driver for Immanuel School in Reedley.
Luanne is survived by her husband Joel Young; her children Lucas Young, Jocelyn Freitas and her son in law Nik; her granddaughter Azalea Bee Freitas. She is also survived by her parents Lou and Lois Bollinger; her sister Laura Wilson (John); her brothers John Lee Bollinger (Myrna) and Louis Bollinger (Christina); sister in law Paula Young; brother in law David Young (Darla) along with many nieces and nephews and a large extended family.





---




Stan Wilson

- March 28, 2015 Contact this person


So sorry for your loss Joel




---




Charles Shorten

- April 1, 2015 Contact this person


Joel, was so surprised with Luanne passing so suddenly. I am deeply sorry for your loss. I worked with/for Luanne for almost 10 years driving bus and she was the only person from Reedley employees I thought enough of to visit with before I moved to Oregon a couple months ago. She was a wonderful lady, a great person to work for. We will all miss her.




---




Denise Gordon

- April 1, 2015 Contact this person


We are so sorry to hear the news of Luanne's passing. Though we haven't had much contact in recent years we want you to know that we understand what a great loss this is for you and your family. With much love and sympathy from your cousins in the Charles and Bessie Bollinger Walter family.




---




Ernestine Dougherty

- April 3, 2015 Contact this person


Our thoughts and prayers are with the Family at this sad time in the great loss of your beloved Luanne. We are so sorry. Praying for God's comforting touch to help ease your grief. Love in Christ, Ernestine Dougherty and Family




---




Allen Leighty

- April 4, 2015 Contact this person


Luanne was an amazing part of the special TCOVE family. It was great to see her at the reunions Bill and Carol hosted over the years. We would often wave to her when she had the route on 180. We were saddened to pick up the paper that day and see that she had died. As someone once told me when I lost a parent in the spring, she will " be able to celebrate Easter in heaven".




---