In Memoriam : Dewey Utsler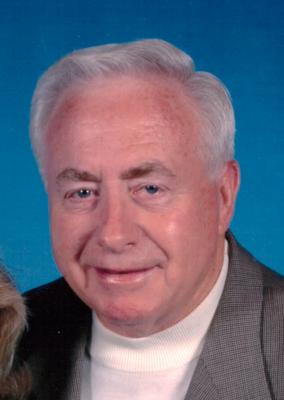 Dewey Rudolph Utsler - age: 79
(March 25, 1936 to May 14, 2015 )
Resident of Visalia, California

Visitation Information:
Please join us for visitation at Evans Miller Guinn Chapel in Exeter on Wednesday evening, May 20, 2015 from 4:00 to 8:00 pm in Dewey's honor. Graveside services will be held on Thursday, May 21, 2015, 1:00 pm at the Visalia Cemetery.

Obituary:
Our dear husband, father, grandfather, great grandfather and friend, Dewey R. Utsler passed away on May 14, 2015. Dewey was born March 25, 1936 in Exeter, California to his parents Dewey M. and Annie Mae Utsler. Dewey grew up on the shores of the Rogue River in Oregon and after his father's death, his mother moved he and his sister Loda back to Exeter, California. Dewey graduated from Exeter High School in 1955. Shortly thereafter he married Sally Kimbell. They settled in Exeter and began their family. Dewey was a successful commercial and residential painting contractor for over 50 years specializing in the application of industrial and commercial grade coatings. Dewey was President and CEO of Utsler Enterprises, Inc. until his retirement in 2012.
Dewey is survived by his wife Leslie Lowery-Utsler and children Larry Utsler and wife Janelle, Alan Utsler, Elizabeth Utsler, and Mike Utsler and wife Merritt. Also, siblings Loda Gann and husband Denzel, Stephen Coale, Doris Weaver and husband Glen, Mary Dillon and husband Jim and Kay Gates and husband Ron. Dewey is also survived by 7 grandchildren, 2 great grandchildren and numerous nieces and nephews. He is preceded in death by his parents and son Mark Utsler.
The family respectfully suggests donations in lieu of flowers be made to The American Heart Association.





---




Larry D Utsler

- May 20, 2015 Contact this person


Dear Dad: During the past several days, I have been recalling fond memories. There are many precious times that we spent together boating at the lake, taking trips, and reminiscing about growing up in Exeter. We have shared many great events during our lives. But now our memories and photos are the remnants of our relationship. Although you will be greatly missed, I am blessed to have these remembrances. I know that you are free from your physical pain and that you are with your loved ones that have passed before. Dad, I will truly miss you and I am greatful for the memories we made together. With love and fond remembrance, Your Son, Larry




---