In Memoriam : James Eslick Jr.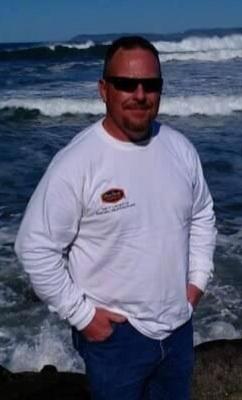 James "Slick" Eslick Jr. - age: 48
(December 26, 1966 to June 21, 2015 )
Resident of Farmersville, California

Visitation Information:
Visitation will be held on Thursday, June 25, 2015 from 2:00 to 6:00 pm at Evans Miller Guinn Chapel. Graveside Services will be on Friday, June 26, 2015 at 10:00 am a the Exeter District Cemetery.

Obituary:
The day after Christmas in 1966 a baby boy was born to James and Linda Eslick. The name given was James Earl Eslick Jr. All who knew him would come to call him Slick. Slick was raised in Tulare County on the outskirts of Farmersville California. He was one of 4 siblings proceeded in death by his brother Danny, mother Linda, father James and is survived by his partner, Tony Flores, sisters Tammy Williams and Sherry Carter, best friend of 40 years Jeff Massey and many Nieces, Nephews and great nieces and nephews.

On Sunday 21st of June at 9:50 pm we lost one of the greatest men this world has ever known. A man with a heart that truly knew what it meant to Love. He walked in love as Christ loved us.

Jimmy James Earl you will be missed by all who knew you and though our hearts are saddened now and tears they easily fall. There is a smile that crosses our face when we remember the times that we have shared. Forever we will love you and forever we will miss you but we will take comfort in knowing we will meet with you again.

May each of us learn from your example what it is to Love. For Love is the greatest gift of all this you understood Slickster you were just a natural. We love you and Thank you for being all that you were to us.





---




Naomi "Landers" Walker

- June 24, 2015 Contact this person


My thoughts and prayers are with all the Eslick family. The loss of Jimmy is so terrible, he was young, fun, loving and so vibrant. It is so crazy that he died of a heart attack, Jimmy had one of the biggest, kindest hearts of anyone I ever met. He is loved by many and will be greatly missed. I am so sorry for your loss. Love Noni




---