In Memoriam : Scott Hellwig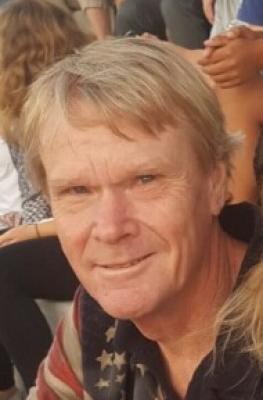 Scott Alan Hellwig - age: 54
(November 26, 1960 to July 24, 2015 )
Resident of Exeter, California

Visitation Information:
A celebration of his life is scheduled for 11:00 a.m. on Friday, July 31st at the Exeter Veterans Memorial Building, 324 North Kaweah, Exeter, California. In lieu of flowers, donations and condolences may be offered in Scotts name to Rocky Hill Community Church, 237 South E Street, Exeter CA 93221 or to your favorite charity.

Obituary:
Scott Alan Hellwig, died unexpectedly on Friday, July 24, 2015 at the age of 54. Scott is survived by his parents; wife, Susie Hellwig; his children, Hollee (Kevin) O'Byrne, and Bailee Hellwig; his siblings, brother Mark (Rosemary) Hellwig, brother Darrel (Sandy) Hellwig, sister Cheryl (Gary) Lamunyon. Scott was born in Glendale, California on November 26, 1960, to Don and Betty Hellwig. He graduated from Exeter High School in 1979, where he broke many swimming records and was on the first valley championship water polo team. Scott's name is on the athletic hall of fame at EUHS. Scott made First Team All-American as a water polo player. He graduated college from Pepperdine University with a degree in Communications and played water polo on a scholarship.

Scott married Tamalee Jones in 1986, and they had two daughters, Hollee & Bailee who were the most important part of Scott's life. He married his best friend, Susie Johnson on December 28, 2002. Susie was his Soul Mate.

Scott was a natural horticulturist and loved the outdoors. He enjoyed fishing, crabbing, playing croquet with his brothers and his dad. When he was young he was an accomplished scuba diver. He enjoyed dirt bike riding, hunting, water skiing, and golfing. His passion was cooking and he was a chef in his own right. Following a debilitating illness, he persevered against all odds to walk on his own. Scott went to church and enjoyed the bible studies he was involved in with his wife & several men's groups. Scott and Susie always made an effort to connect and visit friends and family often. Scott always had a great sense of humor and a generous nature. He will be deeply missed by his friends, family, and all who knew him.





---




Laurie Kindy

- July 27, 2015 Contact this person


Scott holds so many memory's in my life. He was a true best friend to me in my high school years. After high school we spent many long hours on the phone talking about life. After marriage we lost connection. But I will say, we named our first son Scott, because of the 3 Scott's my husband and I had in our life, Scott Hellwig being one of them. I will see you again in glory old friend. Love, Laurie "Hand" Kindy




---




Karen Bauer

- July 30, 2015 Contact this person


The Bauer family is brokenhearted. We have so many memories of wonderful, fun times with Scott. Diving for lobsters in Malibu (I didn't dive, I just ate them!), skiing at Mammoth with my parents. I even remember shopping for dinner one time at Market Basket and Scott wasn't happy with the quality of the broccoli - for some reason that just makes me smile remembering standing there in the produce aisle watching him while he inspected vegetables! My parents loved Scott as much as I did, and we miss him.




---




Deborah Barnes

- August 2, 2015 Contact this person


To the entire Hellwig family, I am so sorry on Scotty's passing. Yes, that is how I remember him. Long and lanky and so easy-going in high school. Everyone liked him. He was everyone's little brother. Your family has meant a lot to the Exeter community and beyond. May God bless all of you during this time and know that your family is loved and respected by many people. Deborah Smith Barnes




---