In Memoriam : Donna Howell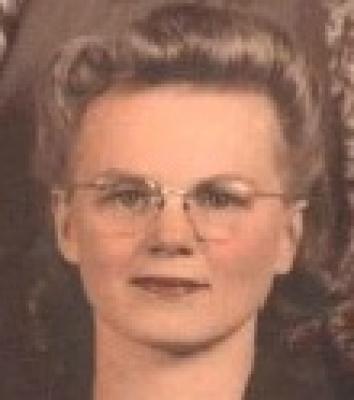 Donna J. Howell - age: 98
(June 14, 1917 to September 04, 2015 )
Resident of Exeter, California

Visitation Information:
A funeral will be held on Thursday, Sept. 10 at 1:00 P.M in the Church of Jesus Christ of Latter-day Saints chapel at 601 N B Street, Exeter, Ca with the dedication of the grave and burial following at the Exeter Cemetery. A viewing will be available beginning at 12 PM Thursday prior to the funeral. In addition, a memorial was held in Riverton, Utah earlier on Tuesday.

Obituary:
Donna Howell passed away on Friday, Sept. 4, 2015, of natural causes in the home of her daughter in Riverton, Utah. Donna was 98 years old on June 14, 2015 and family celebrated her life with a reunion in her honor for her birthday. Donna was born in Salt Lake City, Utah to Francis Thomas James and Barbara Willis James. She lived most of her life in California--65 of those years living in Exeter. Donna has two younger brothers Robert Willis James and William Ray James. Both preceded her in death.
Donna was married on Valentine's Day, Feb 14, 1942, to Darwin 'K' Howell in Glendale, California. Darwin passed away December 6, 2001. Together they have six children: Patricia (Dennis Agler), Hugh James Howell (Inge), Victor Ray Howell who preceded her in death (Elaine), Susan Kay (Michael Tatum), Nancy Jean (Kevin Lee) and Sandra Dee (Gary Rane). She has 32 grandchildren and 70 great-grandchildren and one great great granddaughter.
Donna loved to read, travel, play games, sing and be with her family. On her 98th birthday she was found playing croquet with family members from a wheel chair. As a young woman she loved to dance and be in the outdoors with family and friends while she attended Sacramento Junior College. Donna's children appreciate that she was a stay-at-home mother with 6 children to love and nurture. When her children were older, she taught at Cardon Manor private school for 19 years. As a member of the Church of Jesus Christ of Latter-day Saints she spent her life serving her family and in the church. She and her husband Darwin fulfilled a church mission to the Chicago area. She was also involved in family history (genealogy) and served at the LDS church's Family History Center in Visalia for many years.





---




Randy Dudley

- September 9, 2015 Contact this person


To Hugh (had to get that in!) and family: I was surprised to hear about the passing of your mother and grandmother. I know that she had only recently moved to Utah, so the timing of her passing was inconvenient at best, or maybe just the she wanted it to be, I cannot say for sure. I know when my Dad passed away last year, it was at 2:00 in the morning, and only after he got to see all those family and friends that were important to him. I suspect that the same was with your mother , in that she knew it was her time to depart this earth, and that right now she is looking down on all of and saying " All is well with me now, so please get on with your lives." And I know full well that she has been welcomed home by her heavenly father, and his son, Jesus Christ.




---






Click to Enlarge