In Memoriam : Michael Wankum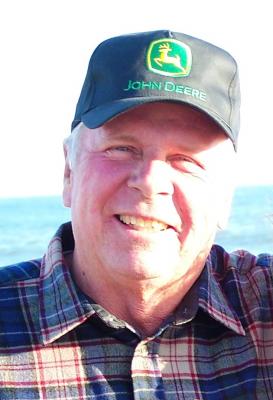 Michael Anthony Wankum - age: 70
(February 09, 1945 to February 08, 2016 )
Resident of Exeter, California

Visitation Information:
Graveside Services will be held on Friday, February 12, 2016 at 2:00 PM at the Exeter District Cemetery.

Obituary:
Michael Anthony Wankum was born on February 9, 1945 to Norbert and Jessie (Rounthwaite) Wankum in Delano, CA. He passed away on February 8, 20166 in Visalia, CA at the age of 70. He married the former Linda Charlene Jones in 1963. Mike was a school bus driver in Delano, Buttonwillow and Norris before moving to Exeter. Here he was a substitute bus driver. He was an avid baseball fan and considered his team to be the Angle's. Mike loved John Deere Tractors, the Tulare Community Band where he played the tuba and was known for walking his dogs all over town. He followed his granddaughters in any sports that they were in.
Mike is survived by his wife Charlene of Exeter; two daughters, Melissa Sayler (Kevin) of Three Rivers and Shana Silva (Chad) of Exeter; two brothers Jim Wankum of Goleta and Jeff Wankum of Bakersfield; three sisters Rose Ginsburg of Berkley, Barbara Verhalen of San Andreas, and Peggy Simon of Hanford. He is also survived by his two granddaughters Jesseca Silva and Sydney Silva both of Exeter.





---




Dana Szewczyk

- February 11, 2016 Contact this person


My deepest sympathy to the passing of Mike. I worked with Mike at the Norris School District. I also was a parent with children in the Norris School District. We were all very fond of him and his friendliness. As my children grew up and went on to high school and college he would always ask about them and how they were doing. I remember how he enjoyed playing his tuba for the Norris Middle School graduations. My three children were all members of the band over the years. I was saddened to read his obituary in the Bakersfield paper. Sincerely, Dana Szewczyk




---




Tom Pinnell

- February 12, 2016 Contact this person


I met Mike thru Norris School I do little projects for the district and he drove my niece and nephew to and from our farm. He loved talking tractors and one day he asked about and old dump truck I was driving Turns out it was his old dump truck when he worked in Delano. We had had lots of great little visits and always looked forward to his smile and waves from the bus. I heard he had retired but lost track of him after that. Gonna miss him but I'm sure he's looking down upon all of us. The world lost a good one.




---