In Memoriam : Melissa Doyle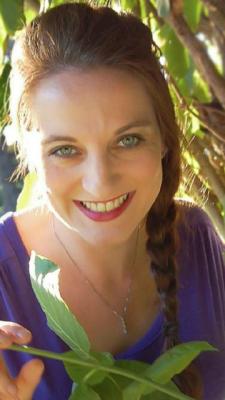 Melissa S. Doyle - age: 35
(January 15, 1981 to March 10, 2016 )
Resident of Three Rivers, California

Obituary:
Melissa S. Doyle was born on January 15, 1981 in Tulare CA to Simeon and Linda (Tonn) Anderson. She was a waitress in several restaurants in the area. Melissa put her ALL in everything she did. As a young woman she was a dancer and musician. One of her biggest loves was her children. She was a #1 Mom. She was a big part of the community and the school. She was a dedicated hard worker giving 200% of her time and energy. Melissa was a member of the Calvary Worship Center and attended First Baptist Church in Three Rivers. She is preceded in death by her parents.
Melissa is survived by her husband Scott Doyle of Three Rivers; two sons, Mason James Doyle and Brenden Scott Doyle both of Three Rivers' one daughter Lava Laylana Timpson of Three Rivers; three brothers Derek Anderson of Meeker CO, Ryan Anderson of Grand Junction CO, and Michael Schillinger of Visaia. She is also survived by many Aunts and Uncles.
Graveside Services will be held on Thursday, March 17, 2016 at 11:00 am at the Three Rivers Cemetery, Three Rivers, CA. Condolences may be sent to the family at www.evansmillerguinnchapel.com. Services entrusted to Evans Miller Guinn Chapel.





---




Marilyn Miller

- March 19, 2016 Contact this person


Dear Scott, So sorry for your loss. Melissa was a wonderful person and was always so sweet to me. Give the kids a hug for me, and I will keep you in my prayers. Love, Marilyn




---