In Memoriam : Joyce Brunson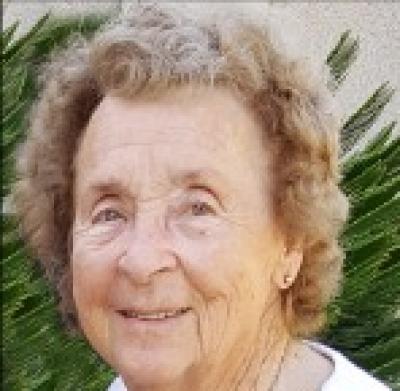 Joyce J Brunson - age: 86
(December 04, 1929 to June 29, 2016 )
Resident of Tulare, California

Visitation Information:
A celebration of life will be held at the Mid-Valley Church of Christ, 358 North E Street in Tulare at 11:30 am on Thursday, July 7, 2016.

Obituary:
Joyce Jean Brunson
Mrs. Joyce J. Brunson, 86, died June 29, 2016 at her home in Tulare. Joyce was born in Exeter to John J. and Martha J. (Honeyman) Burkdoll. On September 13, 1948 Leonard R. Noell and Joyce Burkdoll married in Las Vegas, NV. Joyce and Leonard resided at the family ranch on Road 156 in Visalia where they raised 4 children. They also owned and operated Gryphon Aviation Service and Cal-Ag Aero at the Tulare Airport for 25 years.
Mrs. Brunson was a member of the Order of the Eastern Star No. 334 in Exeter, the Methodist Church in Farmersville and the Mid-Valley Church of Christ in Tulare.
Joyce was preceded in death by her first husband of 35 years, Leonard Noell in 1983, second husband of 22 years, Daniel E. Brunson in 2007, daughter Jennifer Stone of Visalia in 1993 and grandson Andrew Noell of Exeter in 2002.
She is survived by sons, Lynn (Kim) Noell of Salinas and Randy (Sheree) Noell of Exeter; daughter Julie (Gilbert) Oros, of Bandon Oregon, additional children Curtis (Kristen) Brunson of Visalia, Dan Brunson, Danna Moore, Debra Brunson and Annette Brunson all of Tulare, Carolyn (Tom) Pheneger of Bandon, Oregon and numerous grandchildren and great grandchildren.