In Memoriam : Betty Powell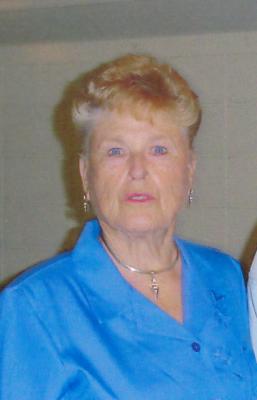 Betty Lou Powell - age: 84
(June 17, 1932 to July 12, 2016 )
Resident of Three Rivers, California

Visitation Information:
Betty will be laid to rest in the Three Rivers Cemetery next to her "Charles".

Obituary:
Betty Lou Powell, 84, went home to be with the Lord on July 12, 2016, surrounded by her family. Betty was born to James and Francis Rutherford on June 17, 1932 in Oxnard, CA. She was raised in Oxnard and in her Senior year of high school she met and fell in love with Charles Powell. They were married on September 3, 1950. Betty was a homemaker as well as a crossing guard in Oxnard.
Betty was a loving wife, "Mom", grandma and great grandma. She loved the Lord and was a "Prayer Warrior." Betty felt blessed to be in the Know. Mom found Three Rivers 35 years ago on one of their many vacations. Charles and Betty built the home in Three Rivers and moved here in 2002. She loved Three Rivers.
Betty was preceded in death by her husband of 65 years, Charles, her parents, sisters Martha Ilene Irwin and Donna Wilkey, a brother James Ray Rutherford, her son in law Chris Kluczynski and a granddaughter Nikki Rose Powell.
She is survived by her two daughters Sandi Anderson of Three Rivers and Tamara Kluczynski of Ventura, her "Favorite Son" Rocky (Kristi) Powell of Three Rivers, her brother Frank (Saacha) Rutherford
of Mesa Arizona. She is also survived by her 5 grandchildren Korey Anderson, Kari Wagner, David Dodson, Judy (Jason) Ingold and Cheri Powell as well as her 9 great grandchildren Jaydon, Jake and Jill Wagner, Gavin, Taylor, Devin and Brooke Ingold, Owen Powell-Entz and Quinton Anderson along with many nieces and nephews.