In Memoriam : Dorothy Harper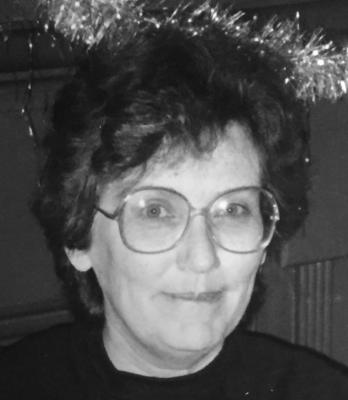 Dorothy "Kay" "Horton" Harper - age: 75
(May 29, 1941 to July 14, 2016 )
Resident of Visalia, California

Visitation Information:
A Memorial service will be held on Friday, July 22, 2016 at 2:00 pm at Evans Miller Guinn Chapel in Exeter. A second service will be held on Monday, July 25, 2016 at 4:00 pm at The Griffin Family Funeral Chapel, 1075 E. Daily Dr. Camarillo, CA 93010.

Obituary:
Kay passed away on July 14, 2016 after a lengthy battle with Hemochromatosis. She was born in Oxnard, CA on May 29, 1941. She was the youngest daughter born to Everett and Mildred Horton. She grew up in Santa Rosa Valley, CA where she attended grammar school and graduated from Moorpark High School.
Kay is survived by her husband of 51 years Homer (Willie) Harper; four children, son James Donovan (Jonna), daughters Karen (Richard) English, Kristy (Kurt) Burleson, Kathy (Allen) McCabe; 14 grandchildren, 2 great grandchildren. She is also survived by her sisters Cherry Parrott, Nonie Hamrick and Barbara Dominguez.
Kay worked for the U.S. Government at PMTC Point Mugu Navel Air Station as a Weapons Budget Program Analyst for 31 years. She retired in 1996. After retirement she enjoyed taking many RV trips throughout the U.S.
She was an avid bowler and loved playing softball. One of her greatest pleasures was watching her children and grandchildren playing sports. She loved to cook and tryout new recipes for her family's enjoyment. She will be greatly missed by all her family and friends.