In Memoriam : Petra De Loera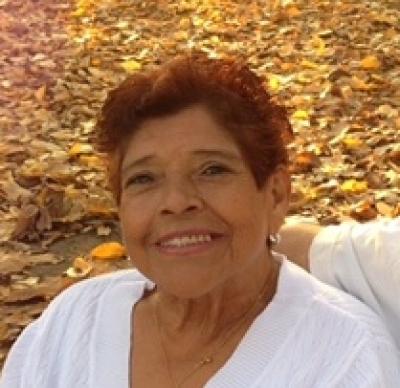 Petra De Loera - age: 78
(September 03, 1937 to August 17, 2016 )
Resident of Farmersville, California

Visitation Information:
Visitation will be held on Tuesday, August 23, 2016 from 2:00 to 7:00 pm at the Chapel. Funeral Services will be on Wednesday, August 24, 2016 at 10:00 am at Evans Miller Guinn Chapel followed by burial at the Exeter District Cemetery.

Obituary:
Petra DeLoera was born on September 3, 1937 in Ameca, Jalisco Mexico. She passed away on August 17, 2016 in Visalia, CA at the age of 78. She moved to Los Angeles in 1969 and then to Farmersville in 1982. She enjoyed going to the Farmersville Senior Citizen Center to see her friends. She was a member of the Bethel Spanish Assembly Church in Farmersville. Petra owned and operated Taco Mexico Catering in Farmersville for many years. She is preceded in death by her son Raymond Santos, her brothers Mario Santos and Cruz Santos and her sister Amparo Langston.
She is survived by her husband Regelio DeLoera of Farmersville; her children Marcos DeLoera of Imperial, Rosa Santos of Farmersville, Roy DeLoera of Farmersville, Francisco Licaola of Farmersville, Lupe Santos of Lynwood and Mauricio DeLoera of Mexicali; brothers Aurelio Santos of Farmersville, Juan Santos of Farmersville, Vicente Santos of Farmersville, and Armando Santos of Tijuana; sister Juana Garcia of Farmersville. She is also survived by 21 Grandchildren and 18 Great Grandchildren.
Petra was a Devoted Wife, Mother and Grandmother and will be missed by many.