In Memoriam : Pearl James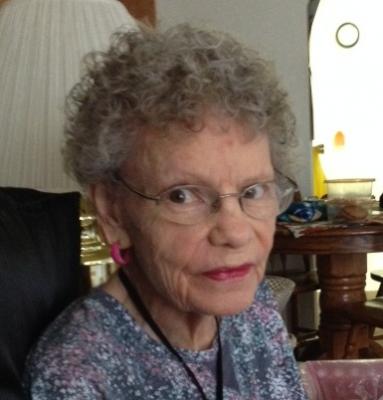 Pearl Christeen James - age: 77
(November 06, 1938 to September 05, 2016 )
Resident of Farmersvile, California

Visitation Information:
A Celebration of life will be held on Saturday, September 10, 2016 at 10:00 am at the Calvary Worship Center, 3890 South Lovers Lane in Visalia. Condolences may be sent to the family at www.evansmillerguinnchapel.com.

Obituary:
Pearl Christeen James was born in Daisy OK on November 6, 1938 to Albert and Velma (Shields) McGill. She passed away on September 5, 2016 in Visalia CA at the age of 77. She was a cook for the Farmersville School District for over 10 years. She is preceded in death by her parents and her husband Lorne James.
Pearl is survived by her daughter, Jodie Faiman and husband Randy; her son Mark William James; grandchildren Jeremy (Hayley) Faiman and Katie (Ricky) Morley; sisters Mildred Rogers and Wanda Taylor. She is also survived by her great grandchild Blain James Faiman, Shane Timothy Faiman, Abigail Christeen Morley and Payton Rose Morley as well as numerous nieces, nephews and cousins.