In Memoriam : Cleo White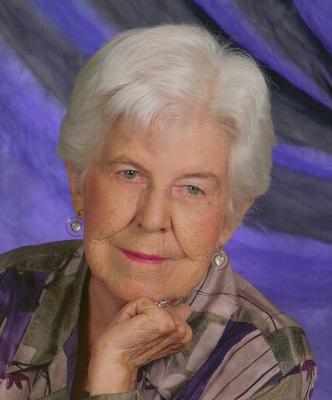 Cleo L. White - age: 101
(March 24, 1915 to February 17, 2017 )
Resident of Visalia, California

Visitation Information:
A Memorial Service is planned for 1:00 p.m. on Sunday March 5, 2017 at the Community Presbyterian Church located at 43410 Sierra Drive in Three Rivers, CA with a "Celebration of Life" to follow at The White Horse Inn located at 42975 Sierra Drive in Three Rivers, CA. A viewing is planned for 10:00 a.m. To 2:00 p.m. On Saturday March 4, 2017 at Evans Miller Guinn Exeter Chapel located at 425 North Kaweah Ave., Exeter CA.

Obituary:
Cleo L. White, known to many just as Grandma White was born on March 24, 1915 to Lola Bell and John Presly Fentress in Montrose, Missouri. Cleo lived to almost 102 years old; she passed away from natural causes on Friday February 17, 2017. Cleo married Loyal M. White on November 9, 1934 in Monrovia, CA. Cleo is survived by 1 son, 5 grandchildren 11 great grandchildren and 7 great great grandchildren. Her son Gary White and his wife Jeanne White of Three Rivers, CA, their children; Kristin Wells & her husband Josh Wells of Turner, Oregon; Cassie Lara, & her husband Ramon Lara of Woodlake, CA. Her daughter in law, Anna White of Surprise, Az. Cleo's eldest son, Dennis L. White passed away in February of 2010. Cleo is survived by Dennis's children, Steven White and his wife, Diane White of Visalia, CA, Wendy White of Spokane, WA. as well as Sydney White of Garfield, WA. Cleo & Loyal moved to Three Rivers, CA in 1968 to retire & run the Three Rivers Golf Course. Loyal passed away on September 2, 2001 and Cleo continued to reside in Three Rivers until July of 2011 when she moved to Quail Park, a retirement community in Visalia, CA. She was known as "the game lady" always teaching the residents new card games which included "Kings on the Corners" and "Cleo's Golf". She was always up for a game of cards! Cleo was very spiritual, very spirited, generous to a fault and quite loveable. She will be incredibly missed by her family and close friends.