In Memoriam : Helen Forcum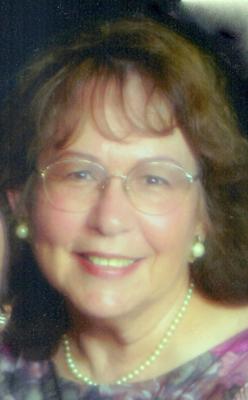 Helen G, Forcum - age: 80
(July 13, 1936 to March 26, 2017 )
Resident of Exeter, California

Visitation Information:
Visitation will be held on Thursday, March 30, 2017 from 2:00 to 6:00 pm at Evans Miller Guinn Chapel. A graveside service will be held on Friday, March 31, 2017 at 2:00 pm at the Exeter District Cemetery.

Obituary:
Helen Bullard Forcum, as she signed her writings, left this world for her new home in heaven on March 26, 2017. The closest thing to her heart was her love for her Lord and Savior, Jesus. She faithfully served Him for 59 years through many ministries and raised her family to love Him. That was her most important mission in life.
She loved her husband, children, grandchildren and great grandchildren with the love and protectiveness of a mama bear. One of her passions was writing. She wrote many articles for the Visalia Times Delta. She enjoyed her writing group of which she was a member for 5 years. She graduated with her AA from College of the Sequoias in her 40's. She also was very talented with cross stitch. Many people were blessed with her handmade creations that she poured her time and love into. Her bags were always packed and ready to go. She loved to travel and went on many adventures with her husband, family and friends. There will always be a void in our lives, but we will cherish our precious memories and look forward to the day we will see her again.
She was preceded in death by her husband, Quinton Forcum, her parents Don and Dorothy Bullard and her brother Carl Bullard.
Helen is survived by her children, Quinton "Jay" Forcum (Carol), Sherry Forcum and Dianne Ritter; her sisters Shirley Riley (Charles) and Mary Ann Riley (Cecil); her sister in law Maxine Bullard; her grandchildren William "Billy" Ritter (Hannah), Ashley Forcum and Lyndsay Forcum, great grandchildren Benjamin Forcum and David Ritter. Helen in also survived by many nieces and nephews. In lieu of flowers, please make donations to Compassion International or to Franklin Graham.





---




Jenny Powell

- March 31, 2017 Contact this person


I am so terribly sorry to hear of Helen's passing. I only had the pleasure of knowing her for a short time, but she quickly became very special to me! She was a kind, witty, and fiercely independent woman! We have lost a bright light on this earth, but I know she will continue to shine down on all of us from Heaven. My thoughts and prayers are with you that you may find peace and comfort in God's grace!




---