In Memoriam : Maria Santos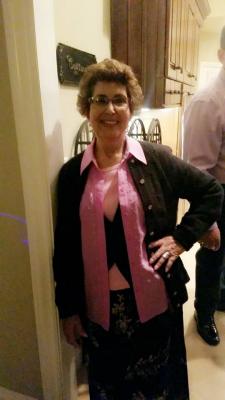 Maria Santos - age: 79
(September 25, 1937 to April 09, 2017 )
Resident of Exeter, California

Visitation Information:
Visitation will be held on Thursday, April 13, 2017 at 9:00 am at Calvary Worship Center, 3890 South Lovers Lane, Visalia followed by the Funeral Service at 10:00 am. Burial will be in the Exeter District Cemetery.

Obituary:
Maria Santos was born in Vera Cruz Mexico in September 25, 1937. She passed away in Exeter, CA on April 9, 2017 at the age of 79. She loved her church and was very faithful. She is survived by her children, Fermin (Maribel) Molar, Mary Leanor (Rudy) Salas, Adela (Myron) Wiley, Ignacio (Armandina) Molar, Rosie (Albert) Chaves, and Mario (Bill Rezney) Santos. She is also survived by her grandchildren, Elisa Leal, Jessica Molar, Fermin Molar, Yesenia Molar, Rosie Salas, Anthony Salas, Johnny Wiley, Kristina Garrison, Angel Molar, Martin Andres Cervantes, Maricela Cervantes as well as numerous great grandchildren.