In Memoriam : Dixie Clark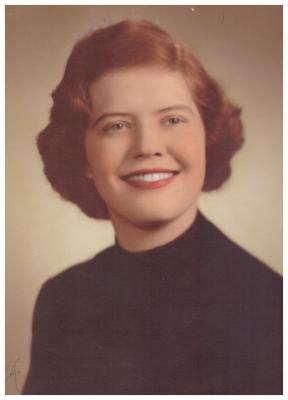 Dixie Kay Clark - age: 78
(October 31, 1938 to April 29, 2017 )
Resident of Exeter, California

Visitation Information:
At Dixie's request, there will be no services. Donations may be made to the Valley Oak SPCA, 29010 Highway 99, Visalia, CA 93291 or by www.vospca.org.

Obituary:
Dixie Kay Clark was born in Waterloo, Iowa to Arthur and Maxine Watson on October 31, 1938. She graduated from High School in 1954. After that, she enrolled in Iowa University majoring in speech pathology where she graduated from. She married Richard Howard Clark in 1958. Richard and Dixie moved to California in 1966 and settled in Exeter. Their only child, Kendall Kay Clark was born October 3, 1960. Dixie worked for the Tulare County Special Ed, where she received her Masters Degree. She retired in 2004. Dixie loved to read, travel, shop for antiques and cooking. Dixie was known and loved by many friends and co-workers.
Dixie was preceded in death by her husband, Richard as well as her parents. She is survived by relatives, Kendall and husband David Havens of Exeter; Mike and wife Sandy Clark of Claremont MN; Kevin and wife Marion Clark of Rochester MN; Jan Green of Cedar Falls IA as well as several nieces and nephews.