In Memoriam : Arthur Cline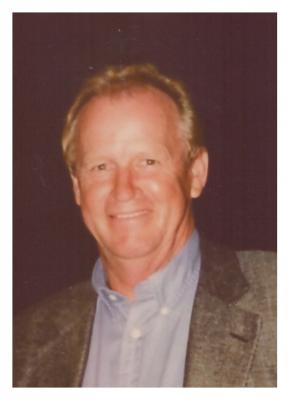 Arthur Steve Cline - age: 74
(October 20, 1942 to May 05, 2017 )
Resident of Green Valley, Arizona

Visitation Information:
Private Burial Services were held in the Exeter District Cemetery with Pastor Jim Wiley Officiating. The Visalia Masonic Lodge # 128 F&AM provided Masonic Rites.

Obituary:
Arthur "Steve" Cline
October 20, 1942 - May 5, 2017
(Age 74)

Steve was born in Exeter, CA on October 20,1942 to John and Laura Cline. He passed away peacefully on May 5, 2017 in Houston, Texas.

Steve was a loving husband, father, "Piepy" to his grandchildren, brother and friend. Steve graduated from Exeter High School in 1960, worked at Nickel's Payless grocery store and then Sequoia Rock cement company. In 1982, he relocated his family to Walnut Creek, CA where he worked as a salesman for Central Garden Supply and then Chevron Ortho Consumer Products. He spent his remaining working years with Scott's Miracle-Gro as Western Regional Sales Manager. In 2003, Steve retired and moved to Green Valley, AZ. Steve was an avid golfer and enjoyed his well deserved retirement playing golf and traveling with his wife Linda. He became a member of the Masonic lodge at age 21 and received his 50 year membership pin in 2013.

Steve is preceded in death by his parents and sisters, Sue, Annis and Retha.

Steve is survived by his wife of more than 54 years, Linda Cline, of Green Valley, AZ, son, Darren Cline (Catherine) of Sammamish, WA, daughter, Cheryl Chapman (David) of Rogers, AR and daughter, Stacy Cranston (Michael) of Missouri City, TX. He is also survived by his brother, Phil Cline (Marcia) of Visalia, CA and his 10 grandchildren - Taylor Cline, Mitchell Cline, Sydney Cline, Alison Chapman, Erica Chapman, Julia Schearer, Ian Cranston, Jillian Cranston, Colten Schearer and Jack Cline.