In Memoriam : Richard Knabb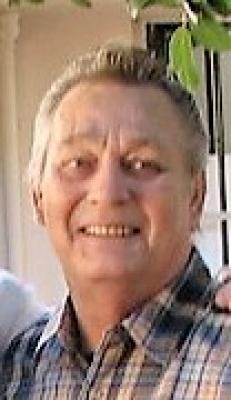 Richard Arvil Knabb - age: 72
(April 29, 1945 to May 29, 2017 )
Resident of Exeter, California

Visitation Information:
A Memorial Service will be held on Saturday, June 10, 2017 at 3:00 pm at Evans Miller Guinn Chapel, 425 North Kaweah Avenue, Exeter.

Obituary:
Richard Arvil Knabb, Sr., 72 was born April 29, 1945, in Cincinnati, OH and passed away May 29, 2017 in Fresno, CA. He entered into the United States Navy in 1962. He served on the USS Midway and was honorably discharged on August 19, 1966. He then transferred into the US Naval Reserve. He loved to go fishing, camping and spending time with his family and friends. He loved music and hanging around friends singing as they played their guitars. He was in an accident that left him disabled since 1972. Even though he didn't have much, he never turned a friend or family away in their time of need. He would give the shirt off of his back to help someone. Richard married the love of his life, Mary McNabb, January 15, 1966 in Reno, NV. They were married for 51 years. Richard is preceded in death by his parents, Edward and Dolores Knabb; daughter, Donna S. Benton; son, Richard A. Knabb, Jr.
He is survived by his wife , Mary Knabb of Exeter, CA, his daughter Denise Mathis and her husband Jim of Farmersville, CA, brothers Edward Knabb and Dennis Knabb, of Cincinnati, OH. He is also survived by 5 grandchildren, James Mathis, Jacob Benton, Dustin Benton, Kennedy Knabb and Ashley Walker. He is also survived by extended family, nieces and nephews that he loved very much as if they were his own. He was known to them as "Uncle Knabb".
A Celebration of Life will be held at Evans Miller Guinn Chapel , 425 N. Kaweah, Exeter, CA at 3:00 pm on June 10, 2017.