In Memoriam : Ted Walters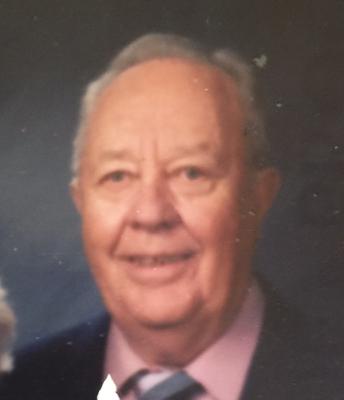 Ted Robert Walters - age: 89
(September 02, 1927 to June 06, 2017 )
Resident of Exeter, California

Visitation Information:
Family from all over the country are gathering on what would have been his 90th birthday to celebrate the life of this wonderful father and friend. He was well loved, and will be missed. Condolences may be sent to the family at www.evansmillerguinnchapel.com.

Obituary:
Ted Robert (Bob) Walters, husband of Diane, father of six children, and great friend to many, passed away peacefully at the age of 89 on June 6, 2017. Bob was born in Amelia, NE., September 2, 1927 to Fred and Linda (Gilster) Walters. He was the youngest of four children. The Walters family later moved to Southern California to raise their family and for better weather. Bob grew up around horses on their ranch that later became part of Laguna Beach. Bob attended Laguna Beach High School and Fullerton High School, where he received his diploma. During World War II he enlisted into the U.S. Navy at the age of 17. Soon after his discharge, Cal Poly, San Luis Obispo recruited him to play basketball which he did for one season. However, baseball was his strongest sport and he started playing professional baseball in Riverside, CA. At about this same time, Bob met and fell in love with a beautiful young lady, Diane Lee Randall. Bob and Diane married on April 13, 1950 and soon after went to Billings, MT, where Bob played for the farm club of the Brooklyn Dodgers. After this season ended, Bob and Diane returned to Southern California as their family quickly expanded. Valinda was born January 1, 1951 and before they knew it four more children joined them, Julie, Janice, Becky and Ted. The family moved from Southern California to Woodlake so Bob could help with Dianeís fatherís citrus nursery business in the spring of 1961. Woodlake was where they wanted to raise their family and there added to the family their sixth child, Jodi. Diane and Bob raised and supported their family with a whole lot of love, laughter and respect.
Later, Bob started working for Perma-Rain Irrigation in Lindsay in sales and irrigation system designs. He was very much a people person and this job was a good fit. It was through this opportunity that he met many citrus ranchers that soon become friends as well. Bobís reputation as an honest, reliable, hardworking and intelligent man that also possessed a keen sense of humor, quick wit, and amazing memory made for a successful career. He continued working in that same field and eventually started Agri-Mall Irrigation in Woodlake. Towards the end of his professional career he made many trips to Uruguay, South America, as a citrus irrigation consulting engineer and did work for several very large ranching operations. With his agri-business background, and having become completely fluent in Spanish as a young man working in California agriculture, he was uniquely suited for this opportunity. As would be typical with his wonderful personality, Bob for years maintained friendships with many people he had met in Uruguay. Bob was a well-respected and well-liked man in the community. Participating in community activities was important to Bob. He was a Rotarian, President of the Woodlake High Quarterback Club, a 4-H leader, an Indian Guides and Maidens member, timed at swim meets, member of the fast pitch softball team and supported and attended many Woodlake High sporting events. For fun and sport, Bob was an avid outdoorsman. Bob made sure the family always had some horses around and used them on pack trips to the high country for fishing and deer hunting. He was a skilled cowboy that team roped and gathered cattle for friendís round ups and brandings. Golf was also an activity he loved and excelled in. In later years, he joined the Visalia Valley Oaks menís club and later joined the Exeter menís group. Golf was a fun social time for both Bob and Diane and they had many friends that enjoyed traveling together and golfing at different courses.
Bob leaves behind six children- Valinda Clevenger (Fred), Julie Smith (Jim), Janice Hansen (David), Becky Baker (Craig), Ted Walters (Stacie) and Jodi Parks. Also, 14 grandchildren, 12 great grandchildren, seven nieces, and three nephews. Bob was preceded in death by his wife of 63 years, Diane, one brother, and two sisters.