In Memoriam : Ralph Iantosca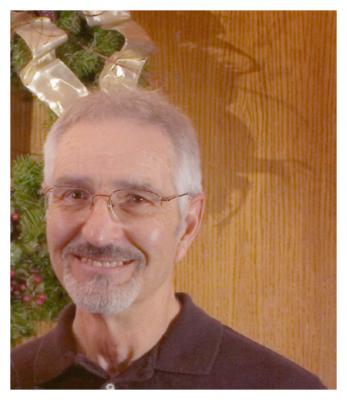 Ralph Joseph Iantosca - age: 74
(March 26, 1943 to July 22, 2017 )
Resident of Tulare, California

Visitation Information:
Vistitation for Ralph Iantosca will be held on Thursday, July 27, 2017 from 2:00 to 6:00 pm followed by a Funeral Service to be held at 6:00 pm at the Chapel.
Burial will be at the San Joaquin Valley National Cemetery in Santa Nella on Friday, July 28, 2017 at 1:30 pm with Military honors from the Air Force.

Obituary:
Ralph was born on March 26, 1943 in San Jose CA to Antonio and Lena (Scimeca) Iantosca. He passed away on July 22, 2017 in Visalia, CA at the age of 74.





---




Michael Scimeca

- July 27, 2017 Contact this person


Terri I am so sorry to hear of Ralph's passing. Some of my best child hood memories are of times with Ralph on the ranch, hunting in the orchard with arrows we had made, the evening cherry fights after we had picked cherries all day. Uncle Tony wasn't happy but we had fun. I will pray for you and your family and that he rest in peace.




---




Dana Montgomery

- July 31, 2017 Contact this person


I wish to express my sincere condolences on the loss of your dear loved one. May the God of all comfort and tender mercies (2 Corinthians 1:3,4) sustain you with his loving promise recorded at Revelation 21:3,4. There Almighty God promises to "wipe out every tear from their eyes, and death, mourning, outcry and pain will not be anymore." The magazine We All Need Comfort attached in the link below has additional comforting information that can help you at this very difficult time. https://www.jw.org/finder?pub=wp16&issue=201609&wtlocale=E&srcid=share




---




Chuck Scimeca

- August 6, 2017 Contact this person


Terry, Pam and I were very sorry to hear about the passing of Ralph. Our cousin Mike had emailed the message to me . I new Mike and Ralph were the best of friends when were kids. I was the youngest but Ralph always put up with me. I sure have found memories of the great times we had together. Our prayers are with you and your family, God bless....




---