In Memoriam : Jessie Phillips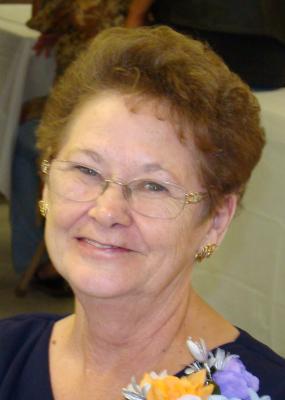 Jessie Agnes Phillips - age: 76
(April 18, 1941 to July 22, 2017 )
Resident of Visalia, California

Visitation Information:
There will be a Celebration of Life on Sunday, July 30, 2017 at 11:00 am at the Eagles Lodge in Exeter. A catered meal will follow.

Obituary:
Jessie Agnes (Sams) Phillips, age 76, of Visalia, CA. passed away on Saturday, July 22, 2017. Jessie was born in Sapulpa, Oklahoma to Ted and Della Sams. The Sams family moved to California in 1951. Jessie married Leon Phillips on March 3, 1956. She was preceded in death by her parents, Ted and Della (Little) Sams, her brother, Johnny Sams, her sister Faye (Sams) Moore, her sister Carolyn (Sams) Hedge and her great granddaughter Bethany Phillips. She is survived by her daughter Debbie (John) Whitted, son Rick (Donna) Phillips, son Gary (Bertha Parrino) Phillips, daughter Carla (Joe) Bradley, her sisters Maye McDonald, Betty Christensen, Sharon (Carl) Corwin, her brother Bobby (Shirley) Sams, 13 grandchildren, 23 great-grandchildren and numerous nieces and nephews.
Jessie retired from the Dried & Fruit Association (DFA) as a walnut inspector in 2012. She also worked for Tulare Nut Company and in several orange packing sheds in Tulare County. She loved her family more than anything and took every opportunity to spend time with them including numerous potlucks and barbeques at her home. Feeding and watching "her" hummingbirds gave her much pleasure. Her children are covered by the many blankets she quilted and crocheted. She enjoyed organizing and participating in horseshoe tournaments with her husband, Leon and while not as well-known as Leon, she also has many trophies giving evidence to her expertise. She enjoyed traveling with Leon and with friends and family; particularly visiting historical sites throughout the US. She was hospitable, kind, loving, and opened her home to everyone. She will be missed by all who were blessed to know her.





---




Doug Ruble

- July 29, 2017 Contact this person


Rick, Donna and family - we are keeping you all in our thots and prayers during this time. With love, Doug and Cari Ruble




---