In Memoriam : Darlye Finfrock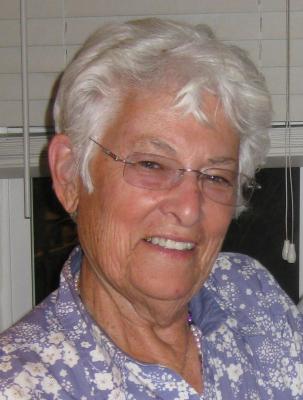 Darlye M Finfrock - age: 86
(January 18, 1931 to July 24, 2017 )
Resident of Exeter, California

Visitation Information:
Two gatherings will be held in Celebration of Daryle's Life. The first, in Exeter, CA on August 13th at her home and another in Ventura County, at a later date.

Obituary:
Daryle was born in Oxnard, California, and raised in Ventura County. She graduated from Oxnard High School, where she met future husband, Ralph Finfrock. In 1953 she married Ralph Finfrock while he was in the Air Force; the couple lived in Orlando, Florida and Biloxi, Mississippi. While in the Southeast, Daryle and Ralph had three children: Christine (Chrissy), Ralph Jr. (Rif), and Daniel (Danny). Upon returning to Camarillo in 1958 they bought their first home on Calle La Roda. Daryle and Ralph lived in Camarillo for the next 25 years, where they nurtured lifelong friendships. Another son, Robert, was born in 1963 but passed away at nine months. A daughter, Janice, was born in 1966. In 1978, Daryle and Ralph moved to Exeter, California, where Ralph built his own business as a successful citrus farmer and Daryle raised their daughter, Janice. In Exeter she was involved in the Rags to Riches Investment Group and bowled in a women's bowling league. Though she didn't throw her bowling ball hard, her aim was true and she managed her fair share of strikes.

In her later years, Daryle was a member of the local group the Soul Sisters and was the matriarch of the Finfrock family. From the 1980's and into the new millennium, Daryle acted as host to the couple's expanding family for many vacations and Holidays. Sons, daughters, grandchildren, nieces, nephews and great-grandchildren would all gather in the Finfrock household to celebrate family. Daryle was not only the matriarchal figurehead, but also played a crucial role ensuring her family was well taken care of for these large gatherings. Daryle loved traveling with her husband. They often traveled to Lake Tahoe, Laughlin, Nevada, and Twin Lakes, California. At Twin Lakes she, while keeping a low profile, often managed to out-fish the serious fishermen! Other amazing trips the couple enjoyed together included Hawaii, Baja, British Columbia, and Alaska. Daryle continued to travel after the passing of her husband in 2012. In 2013, at the age of 82, she traveled to Ireland with her double-cousin (often known as her "twin"), Adele Stuebing Walsh where they met many of their Flynn cousins for the first time. As recently as 2015, she traveled to Jackson, Wyoming as well as Kentucky (where she learned of the finer points of bourbon-making).

One of Daryle's closest friends recently wrote this about her: "Daryle knew exactly what the word "friend" meant. As a friend, she was always prepared to give encouragement when needed. She was a woman with a caring heart as well as a giving one. Ready to be of service by lending a helping hand or a good ear for listening. Knowing Daryle- you had a friend for life. I am a better person for knowing Daryle and Ralph."

Others have commented: "She was one of the most FUN women I've known. Her big broad smile permeated the environment when she entered the room. I am blessed to have known her and will remember her always with affection."

"I'm having a very difficult time realizing that my sweet Aunt Daryle has passed. She was an icon in my life and I will miss her terribly."

Daryle is survived by her 4 children: Christine Finfrock Dodson; Ralph "RIF" Finfrock, Jr.; Daniel Finfrock; Janice Finfrock Bushnell; 8 grandchildren: Jami Dodson O'Connor; Ryan Dodson; Michelle Finfrock Weisser; Jeremy Finfrock; Travis Finfrock; Cody Finfrock; Camille Bushnell and Natalie Bushnell, and 6 great-grandchildren: Sophie O'Connor, Charlotte O'Connor, Taylor Weisser, Aiden Weisser, Khloe Dodson and Kasen Dodson. She was preceded in death by her parents, her husband Ralph, their child Robert, and her brother Stephen Flynn.





---




Brenda Terzian

- August 14, 2017 Contact this person


Doug and Brenda Terzian send their deepest condolences, Daryl was a great lady, always smiling and happy. She will be dearly missed. We loved her and all of you, her wonderful family. Love Doug & Brenda




---