In Memoriam : Denzle Hill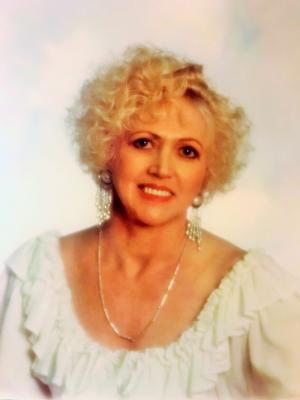 Denzle L Hill - age: 80
(March 21, 1937 to November 21, 2017 )
Resident of Visalia, California

Visitation Information:
Memorial Services will be held on Friday, December 1, 2017 at 10:00 am at Evans Miller Guinn Chapel, 425 North Kaweah Avenue, Exeter, CA 93221. Burial will be private in the Exeter District Cemetery. The family is forever grateful to the wonderful staff of Kaweah Delta Hospice for their comfort, care, support and compassion and kindly requests that donations be considered in her memory.

Obituary:
Born March 21, 1937 in Bakersfield, California, Denzle Leona Little Hill died comfortably in her home on November 21, 2017 at the age of 80. An avid reader from an early age, Denzle loved school and spent countless hours in the library. Despite her siblings urging her to skip school on many occasions, she graduated from Exeter High School in 1955 and went on to complete two years of college later in life studying literature at the College of the Sequoias. Denzle worked hard to create a fine home for her family filled with unconditional love for all who entered. An accomplished vocalist, Denzle, along with two of her siblings, Roy and Betty, toured as the "Farmersville Trio" performing at churches and religious venues throughout California. Becoming local celebrities, the trio was invited to perform on several area radio stations.
Denzle was an accomplished entrepreneur opening a chain of automotive service centers with her husband Jerry and their longtime business partner of 49 years, Ken Blair. Denzle was a tireless political activist, fighting for equality for all races, genders and underserved minorities. Denzle was a longstanding member of Delta Upsilon sorority which held numerous charitable fundraising events throughout Tulare County.
Denzle first met her husband Jerry at a church picnic in Mooney Grove Park in 1954. They passed each other on the duck pond in row boats where he quickly splashed her with his oar, laughed with his friends and went on his merry way. The second time they met was at a Farmersville drive-in. Jerry invited the car hop to arrange a meeting. Thinking that he was going to have her to himself on the ride home, Denzle surprised him by bringing all three of her girlfriends along. They were married ten months later on August 20, 1955 by her brother Roy Little, an ordained minister. They left the church that evening with eighty dollars between them, fifty dollars going towards their first month's rent.
A nervous nine months and five days later, their first son Randall Jerry Hill was born May 25, 1956. In February of 1956, they had moved to Linnell Camp, a low-income farm labor camp run by the county outside Farmersville. Their middle son Terry Glenn Hill was born April 17, 1961. Their growing family moved to Visalia in 1963 buying their three-bedroom home for $11,000. Their youngest son Anthony Evan Hill was born October 28, 1965, making their family complete.
Denzle, along with Jerry, spent many of her retirement years caring for their eldest son Randy, traveling extensively throughout the country, exercising regularly with their gym buddies and satisfying her seemingly endless appetite for reading.
Denzle was preceeded in death by her mother Wanda Whitson, her father Evan Little, her brother Roy Little, her sister Betty Jones, her brother Bobby Anthony and her beloved son Randy. Being deeply religious and having practiced the teachings of Jesus Christ, Denzle is most assuredly with her loved ones in Heaven. Denzle is survived by her husband of 62 years, Jerry, her two sons Terry and Tony, her son-in-law Darwin Choy, her sister Barbara Blanton and numerous nieces and nephews.





---




Matthew Rieder

- December 1, 2017 Contact this person


It has been a privledge to know you Denzil and the gang. From the day we met you never cut me any slack taking care of your computers at the shop. I guess you wouldn't want it any other way - Jerry, its been fun knowing your wife and she will be at peace now. I would like to stop by and catch up later this month. we had a very good friendship and I still see my facial hairs on the walls at the shop after we discussed any type of upgrades (computers) that is. she will be missed. love you denzil.




---






Click to Enlarge