In Memoriam : Lupe Esqueda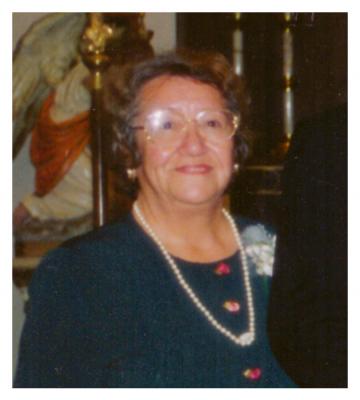 Lupe Esqueda - age: 78
(October 26, 1939 to February 02, 2018 )
Resident of Exeter, California

Visitation Information:
Visitation will be held on Tuesday, February 13, 2018 from 10:00 am to 12:30 pm. Mass will be said at 1:00 pm at Sacred Heart Catholic Church in Exeter. Burial will follow at the Exeter District Cemetery.

Obituary:
Lupe Lopez Esqueda was bon on October 26, 1939 in Solomonville, AZ to Conrado and Rosa (Grijalva) Lopez. She passed away on February 2, 2018 in Visalia, CA at the age of 78. She was a homemaker.