In Memoriam : Stanley Morgan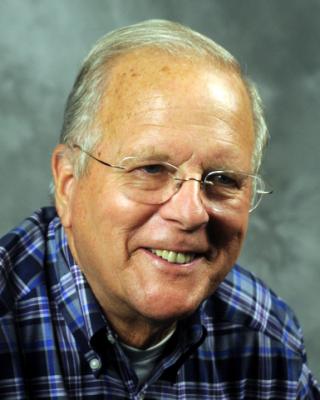 Stanley Morgan - age: 78
(October 20, 1939 to February 04, 2018 )
Resident of Exeter, California

Visitation Information:
A Celebration of Life will be held on Saturday, February 24, 2018, 11:00 am at Evans Miller Guinn Chapel. Burial was in the Exeter District Cemetery.

Obituary:
Stan graduated from Bakersfield High School in 1957. There he joined the California Cadet Corp, rising to cadet officer rank. He was also selected for the school's skilled rifle squad which competed with other high schools. The rifle squad won multiple regional and state championships with Stan's help as a sharp shooter. While still at Bakersfield High, Stan also hosted his own radio show on KAFY. One highlight of that experience was a backstage interview with Fats Domino at the Rainbow Gardens. After high school, Stan attended mortuary academy learning how to care for and prepare the bodies of the deceased. Feeling the call of military service, Stan enlisted in the United States Marine Corps Reserve. He was assigned to a squadron housed at the Los Alamitos Naval Air Station. The Marine Corps shaped Stan. He flew the Marine Corps flag above his house and proudly placed Marine Corps stickers on his cars. Stan actively participated in state and national events honoring Marines including the Marine Corps Marathon. While working at a mortuary in San Luis Obispo, Stan focused on a career in law enforcement. He took and passed all he qualification tests for the San Luis Sheriff's Department, but the county's budget situation made the hiring process extremely slow. Then a friend told him that the California Men's Colony was hiring Correctional Officers. Stan applied and completed the necessary training. Stan rose quickly among the ranks of Correctional Officers, soon becoming a sergeant. He accepted a new assignment in Susanville where he loved the opportunity to explore the outdoors environment. Stan accepted another promotion, this time in Southern California at Norco. He also felt a pull toward parole. To meet the necessary educational requirements, he began to study at Riverside Community College and then transferred to California State University at Fullerton. Years, later he reported that his favorite class was philosophy. Those who know Stan know that love of the truth was one of his primary attributes. Stan was a natural parole officer who cared deeply about helping his charges turn their lives around. He worked in offices in Santa Ana and Ontario. Then, he was promoted to the District Manager of the Hanford Parole Office. Stan became a Certified Traffic Instructor, teaching "traffic school" classes to drivers who had violations. Stan loved backpacking, especially into the Eastern Sierras. He also loved slurpees and spicy food; he added his hot sauce to nearly everything. Stan was an avid triathlon athlete --- swimming, biking, and running. At one time, he was ranked 24th among the nation's triathletes for men of his age. He also participated in a number of marathon runs, including the Los Angeles Marathon, the Honolulu Marathon, the Police Olympics, and the National Marine Corps Marathon. After his career as a parole agent, Stan opened his own private investigation business, Probity Investigations. He worked on assignment with the Tulare County Courts, and, also served as an accident investigator for several law firms. "Honest, warm and engaging," is how most people described him. Stan never met a stranger; everyone he encountered became his friend. His sense of humor was infectious; he could make anyone laugh. Stan was a fierce patriot, a staunch gun rights advocate, and a devout Christian. He was also a loving father, and a romantic husband. He will be missed by all who knew him.

Stan is survived by his wife Pamel LaJayne, his children Joe Morgan, Patty Woods, Paula Ruth and Pete Ruth, His brother Mike Morgan and sister Mary Scarbrough, his grandchildren, Alyssa Barlow, Kyle Woods, David Hernandez, Kayla Doerrer, Michael Hernandez, Brittany Woods and Chris Morgan. He is loved by a large extended family including brother and sister in-laws, nieces and nephews and great-grandchildren. He was preceded in death by his son Jim Morgan and his grandson, Colyn Woods.


| | | |
| --- | --- | --- |
| | | Click to Enlarge |