In Memoriam : Katie White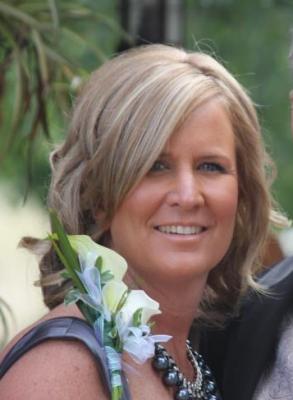 Katie White - age: 50
(March 08, 1967 to March 07, 2018 )
Resident of Exeter, California

Visitation Information:
Mass will be celebrated on Saturday March 17, 2018 at 10:00 am at St. Mary's Catholic Church in Visalia. Burial will be in the Exeter District Cemetery.

Obituary:
Katie White was born in Berkley CA on March 8, 1967 to Douglas and Sharon (Elam) Eischeid. She passed away in Exeter, CA on March 7, 2018 at the age of 50, after a battle with cancer. Katie married Terry White in November 2008. She worked for 20 years in transportation as the Transportation Director for Visalia Unified School District and most recently with the Madera Unified School District. She loved her second home in Coeur d'Alene ID. Family was very important to her and she enjoyed the Sunday Night Dinners with the kids and grandkids.
Katie is survived by her parents, Douglas Eisheid of Sunland and Sharon Elam of Santa Maria; her husband Terry White of Exeter; one son Cole Avila of Palm Dessert; two step sons Brad (Emily) White of Visalia, Bryn (Melany) White of Exeter; two daughters Amanda (Jared) Little of Hanford and Sara Avila of Chowchilla. She is also survived by her three grandchildren, Mason, Memphis and Kenzie.





---




April Schirmer

- March 15, 2018 Contact this person


Dear Sharon and all of Katie's family, I am so very sad, surprised, and heartbroken to hear of Katie's passing. She and I were great friends when we were younger. I attended her wedding to Sam, but lost track of each other for several years. I reached out to her again after she and Terry married and am very happy we got to visit with them once about 8 years ago. Unfortunately, life gets busy and we all forget to stay in touch with a few people that mean a lot to us. My heart hurts as I write this. She's definitely one of the kindest, truest people I've ever known. I've thought about her so often over the years and wish we had remained close. We had a million laughs together and I know how dearly she loved her grandfather and mom. She even loved the stubborn horse she had in Jr high..I can't remember his name, only that he bucked me off and we laughed until we cried! I never met her children but I can only imagine how fiercely she loved them and her grandchildren. Please accept my sincerest condolences for each of you and I will keep all of you in my prayers. God Bless you, beautiful friend.




---




Nikki Hughes

- March 15, 2018 Contact this person


Im so sorry for your loss of such a wonderful, courageous lady! My thoughts and prayers are with you Terry and family!




---




Sandra Bennett

- March 16, 2018 Contact this person


Katie was a bright, strong, beautiful woman, who loved Samantha and Cole above all else. She worked hard, and with integrity. I am so sorry to hear that illness shortened her life. I have heartfelt sympathy for her husband and Samantha and Cole.




---




Debbie Terry

- March 19, 2018 Contact this person


Terry, I'm deeply saddened by the news of Katie's passing. Please know that my thoughts and prayers are with you and your family during this difficult time.




---