In Memoriam : Arzell Wilson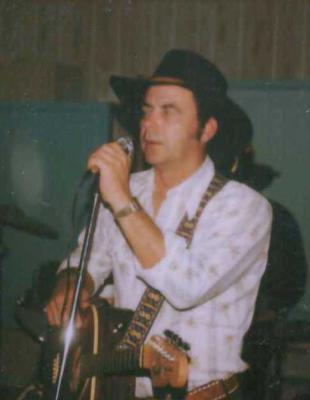 Arzell Wilson - age: 79
(May 13, 1938 to March 11, 2018 )
Resident of Exeter, California

Visitation Information:
A Celebration of Life will be held on Friday, March 23, 2018 at 10:00 am at the Exeter Eagles Lodge, 555 West Visalia Road, Exeter.

Obituary:
Arzell E. Wilson was born on May 13, 1938 in Hot Springs, AR to Albert Cole "Doc" and Oma (Rowland) Wilson. He passed away on March 11, 2018 in Los Angeles, CA at the age of 79. He was an Electrician. He loved music and played for many years. He played with the 6 Pack & Half Pint Band all over the area. Arzell married Floradeane "Flo" Nichols on February 14, 1988 in Las Vegas NV.
Arzell is preceded in death by his parents; his first wife Sydney; daughter Gayle; grandson Jon; and his brother Dale.
He is survived by his wife, Floradeane "Flo" Nichols Wilson; son Dr. Kevin (Lynn) Branson: daughter Rhonda (Gary) Fike; granddaughters Shannon, Lauren Ramos, Andrea Gumm: grandsons Brad Fike, Hunter Fraser and Erik Fike; brother in law Duane (Sharon) Nichols; sister in law Faye Wilson; nieces Debbie Wilson and Janis Miller; nephews Roger Wilson and Mike Nichols. He is also survived by 11 great grandchildren and many close cousins, friends and other family members.





---




Mary Whittall

- March 19, 2018 Contact this person


Dearest Floradeane, I was so sad to hear about Arzell. I know you are very sad as you were the loves of each others lives. I guess you are not having a service as I have checked every day and called to the office and your house. I hope you find some peace knowing he is in heaven. He was a very special man. He always made me laugh. I hope to see you soon. I love you. You are the sweetest woman I have ever had the pleasure to know.




---




Shirley Baxter

- March 23, 2018 Contact this person


Flo, you are in my prayers and heart. God bless you my friend.




---