In Memoriam : Eunice Walker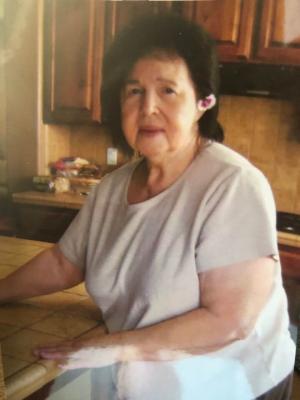 Eunice Walker - age: 84
(May 16, 1933 to April 23, 2018 )
Resident of Visalia, California

Visitation Information:
Funreal Services will be held on Monday, April 30, 2018 sat 2:00 pm at Evans Miller Guinn Chapel followed by burial in the Exeter District Cemetery.

Obituary:
Eunice Opal Walker was called home to be with the Lord on April 23 2018 at 2:57AM. Born in Haworth Oklahoma May 16th 1933, she was 84 years of age. Eunice married the love of her life, Lloyd W. Walker of Exeter Ca.on August 18 1949. Together they established a home in a Exeter, eventually moving to Visalia Ca. Due to Lloyd's service during the Korea war, the couple also lived in the Monterey area and in Hawaii. They eventually became the parents of Karen A. Walker (Gruber) and some years later Paul M. Walker. The couple was married for 63 years, until her beloved husband passed in 2012.
They were a happy couple that raised two successful kids and lived a wonderful life together. Eunice is survived by her daughter, Karen A. Gruber, her husband Jeff Gruber, her son Paul M. Walker, his wife Monica C. Walker, grandkids Jennifer Nelson, her husband Chad Nelson, Randal Gruber, his wife Jori Gruber, Kevin A. Walker, Carin Leighton and Taylor Ostrander and her husband Jared Ostrander. She was also a very proud great grandma of five, Brendan Harrington, Alyssa Harrington, Regan Keeter, Carson Walker, Cal Leighton and Maddox Leighton.
Eunice was the sweetest, most kind hearted women you could ever hope to meet. Her kindness was second to none. She sacrificed for her family and kids and worked to ensure her family was happy, well educated and would want for nothing! She is remembered as being a second mother to her grandkids and great grandkids, singing them to sleep, spoiling them rotten and loving them unconditionally! She will be mourned, greatly missed, but never, ever forgotten!