In Memoriam : Thomas Smith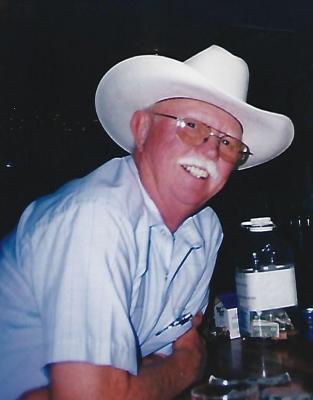 Thomas E. Smith - age: 77
(October 19, 1940 to May 03, 2018 )
Resident of Lemon Cove, California

Visitation Information:
Services will be held on Saturday, May 12, 2018 at 10:00 am at Evans Miller Guinn Chapel. Burial will be private in the Exeter District Cemetery. A gathering at the Stag in Exeter will follow. Boots and Cowboy Hats are welcomed and encouraged.

Obituary:
Thomas E. Smith of Lemon Cove, CA passed away on Thursday May 3 in Visalia, CA at the age of 77. He was born in Stratford, OK to James Pink Smith and Minnie Lee Smith. He worked in the dairy and cattle industry all his life and eventually formed his own corporation, MacGowan-Smith Ltd. that provided dairy nutrition consulting. He was preceded in death by his wife Ella Jean Smith daughter Vicki Rae Willis, and later by his long time companion, Kathryne Lamunyon. He is survived by his daughter Kathryn (Katie) Smith, son in law Duane Appl, sister Laura Lee Hewins, brother Burt Arthur Smith, and about a thousand more Smith relatives. He is also survived by a multitude of the best friends any man could wish to have.





---




Valerie Michaelis

- May 4, 2018 Contact this person


My favorite Uncle Tom. His memorial service will be on Saturday, May 12th at 10:00am I will miss him very much. I remember the bedtime stories he use to tell me and Katie. He made them up on the fly and they always included Valerie and Katie and horses and princesses.




---




Kristin Michaelis

- May 6, 2018 Contact this person


Uncle Tom will be missed, he always had a smile on his face and a quick comeback to anything said. Uncle Tom always brought a smile to my face, I will miss him.




---




John Guinn

- May 8, 2018 Contact this person


From Norma Roland, Dearest Tom, You were my favorite cowboy - a real man, all truth no fiction. I have fond memories of our childhood together and I shall always love you. Your cousin Norma.




---






Click to Enlarge