In Memoriam : Debbee Mendonca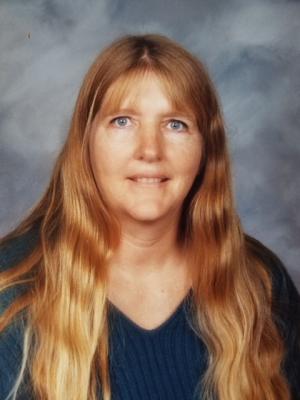 Debbee Mendonca - age: 62
(April 29, 1956 to June 04, 2018 )
Resident of Exeter, California

Visitation Information:
All are invited to a celebration of her life at New Life Church; 501 E. Palm St.; Exeter, CA, on June 23, at 10:00 A.M. In remembrance of Debbee's passion for education, and should friends desire, contributions may be made to Edward Jones. Mail to Edward Jones, c/o Mendonca College Fund; 3377 Coach Lane Suite D; Cameron Park, CA 95682.

Obituary:
Deborah "Debbee" K. (Barber) Mendonca, was born to Fern and Thelma Barber of Lemon Cove, on April 29, 1956. She was called home to Heaven on June 4, 2018.

At an early age, Debbee fell in love with horses and spent hours riding and competing in rodeos. She was also an active member of the Exeter High School FFA team and marching band. On December 28, 1974, she married the love of her life, Joseph Mendonca Jr., of Exeter. Together, they had 7 children: Ann, Carrie, Libby, Vickey, Staci, Abby, and Mark. While raising their oldest children, Debbee worked in agriculture and in office jobs. Then, in 1999, she accepted a part-time position at Sequoia Elementary School that would serve as the catalyst for her to dedicate her remaining years to the pursuit of education.

At the age of 46, inspired by working at the elementary school and the "No Child Left Behind Act," Debbee went to college. In 2004, she first earned her A.S. degree in early childhood education from the College of Sequoias, followed in 2007, by a Bachelor of Arts degree in liberal studies and child and family sciences from Fresno State University. Debbee wrote, "I believe that education is a lifelong adventure that begins at birth and continues until death. It is not just something that happens inside of a classroom but is an endeavor that happens minute by minute each and every day of a person's life." From 1999 until her death, Debbee worked in education as a substitute teacher, a behavioral interventionist for children with autism, a yard-duty and cafeteria supervisor, a YMCA site director, a special education one-on-one aide, a classroom paraeducator, and a homework tutor.

While education was surely Debbee's career passion, her family was her great love. By extension, all those who loved her parents, her sister, her husband, her children and grandchildren, became "family." Family knew that her door was always open for a bite to eat, for a long chat on the couch or under the oak tree, or simply as a place to feel welcome.

Debbee is survived by her mother, sister, husband, mother-in-law, 7 children, 3 sons-in-law, 13 grandchildren, 2 step-grandchildren, aunt, uncle, cousins, and countless friends.