In Memoriam : Kenneth Herron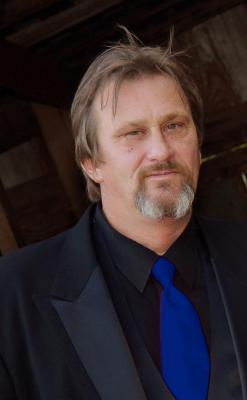 Kenneth Wayne Herron - age: 58
(November 10, 1959 to June 26, 2018 )
Resident of Bakersfiled, California

Visitation Information:
A Celebration on Life will be held on Tuesday, July 17, 2018 at 6:00 PM at the First Jesus Name Church Cameron Creek, 29070 Road 164, Visalia, CA. Private burial will be in the Exeter District Cemetery.

Obituary:
Kenneth "Kenny Wayne" Herron of Bakersfield, formally of the Exeter/Farmersville area was born in Visalia CA on November 10, 1959. He passed away in Bakersfield, CA on June 26, 2018 at the age of 58.
Kenny was preceded in death by his parents Robert "Wayne" Herron and Delores Stailey Herron and his son Kevin Hampton. He is survived by his wife and lifelong friend Jeannie Mayberry Herron, 3 daughters Carrie Hampton, Kendra Anderson, Katelyn Herron, 1 son Michael Riportella, stepchildren Anthony Mayberry, Natasha Allison, Jared Fleeman, 17 grandchildren, 4 brothers, Craig Herron, Keith Herron, Marc Herron, Brian Herron, 3 sisters, Karen Bell, Marian Torres, and Sunshine Mijano. As well as a host of nieces, nephews, and cousins!
He was a musician in early years. He was a Hospice Elder Advocate and recently started The Herron Boarding House. He also developed a love for theater and was working on a casting to The Lord's Prayer Drama at Cameron Creek Church. He loved camping and fishing. He served the Lord with everything he had for a couple years!





---




Connie Sing

- July 17, 2018 Contact this person


Jeannie and family: I am so sorry to hear of Kenny Wayne's death and to have missed his service. I just saw his obituary tonight as I was going through the Times Delta papers I hadn't read as I had my grandkids here this week. I would certainly have been there had I known in time. So, so sorry for your loss. Connie Qualls Sing




---