In Memoriam : Curtis Link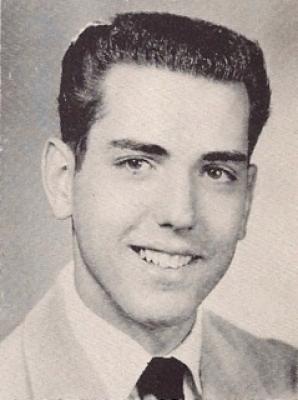 Curtis Link - age: 80
(May 06, 1938 to August 27, 2018 )
Resident of Visalia, California

Visitation Information:
Services will be held Saturday, September 8, 2018 at 11:00 am at Evans Miller Guinn Chapel in Exeter.

Obituary:
Curtis Lee Link went to be with the Lord on August 27, 2018. He was 80 years old. Born in Exeter to Wes and Madge Link, he was preceded in death by his best friend and older brother Phil Link, Phil's wife Kay, niece Susan and nephew Emmett. He is survived by his dear sister Marilyn DeCarteret, her husband Bill and their daughter Kelly, his nephews Steven Link, Mike Greer and Steve Greer, his wife Robbie, daughters Jennifer and Melissa, Jennifer's husband Eric and granddaughters Jillian and Bridget and grandson Link.
Curt had a very happy childhood. He had many loving aunts, uncles and cousins and two beloved grandmothers. He enjoyed working in his father's grocery store at which many Exeter folks traded. Curt was good at hunting, fishing, bowling, golf, ping pong and as a child was a marble champ. After graduating from Exeter Union High School in 1956, he was the recipient of a full scholarship, the first of its kind, to Stanford University. He came home in his third year to work in the store after his father had a heart attack. It was then that he began dating Robbie Ann Gray. Several years later they married in 1960. Last May they celebrated their 58th wedding anniversary.
Curt worked at Moore Business Forms for thirteen years and was a real estate broker for over forty years, founding Jordan Link & Company with Bill Jordan, one of the largest offices of its kind at the time. During his career he was honored as Realtor of the Year and elected President of the Board of Realtors. He enjoyed working in the yard, especially pruning his multiple fruit trees and planting flower bulbs to surprise his wife.
When Curt was 39 years old he accepted Christ as his savior and was baptized in his backyard pool by his then pastor Jim Patterson. Most recently he attended Heritage Church pastored by his high school classmate Leon Brokaw.





---




Lorrie Welch

- September 9, 2018 Contact this person


Dear Robbie, I just found out about Curt. I am so sorry to hear of his passing and that we missed his service. Our prayers are with you and please call if you need anything. We love you! George and Lorrie




---






Click to Enlarge