In Memoriam : DeLisa Walls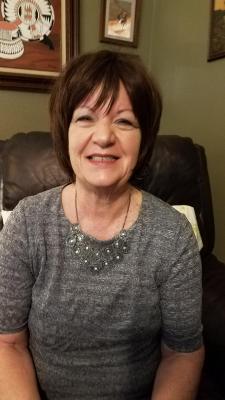 DeLisa McCoy Walls - age: 59
(November 19, 1958 to September 06, 2018 )
Resident of Exeter, California

Visitation Information:
DeLisa's Celebration of Life will be held Friday October 5, 2018 at 10:00 a.m. at the Exeter Memorial building.

Obituary:
Family and friends lost a beautiful soul DeLisa McCoy -Walls on September 6, 2018. She was born on November 19, 1958 in Modesto California. She grew up in Exeter and graduated from Exeter Union High School class of 1976. DeLisa loved the small town of Exeter and all festivities it held. DeLisa was a very dedicated employee working at Jim Heaton Reality as a secretary, Memorial Hospital in Exeter and Sierra View District Hospital in Porterville as a Human Resources Manager. She later attended Paul Mitchell Beauty School in Fresno and became an Esthetician later opening her own spa, Renewal Spaloon in Exeter. Many knew her for her friendly, loving and outgoing personality.
DeLisa had several hobbies, crafting being her first. She loved painting rocks, making bath bombs, soap, macramé and so many others. She loved to cook, bake, can and dutch oven. She loved everything about the fall season including pumpkins, plaid, baking and giving. She loved the outdoors. Some of her favorite places were Hume lake, Lower Boulder, Eagle Lake, Trinidad and Sequoia National Park. She enjoyed riding her bike, camping and water skiing as a young adult. She loved Music, her favorite being Oldies but Goodies. DeLisa put her loving touch on all things she did, a perfectionist at heart. DeLisa loved her friends and family with such an open heart. Her grandchildren were a special light in her life.
DeLisa is survived by her parents Donnie Davis of Exeter and Harold and Beverly McCoy of Modesto. Her daughter Sarah Reeves and Phil Pallas of Tulare. Her son Aaron and Brianna Thomas of Hanford. Her siblings Sharon and Dale Lamb of Farmersville and Brett McCoy and Susan Miller of Modesto. Her grandchildren Taylor Reeves and Baylie Pallas of Tulare and Brayden and Jaxon Thomas of Hanford.
DeLisa is preceded in death by her step father Leon Davis of Exeter. Her sister Kathy Campbell of West Point. Her grandparents Hubert and Esther Jones of Woodville and John and Laura McCoy of Modesto.