In Memoriam : Abradella Stone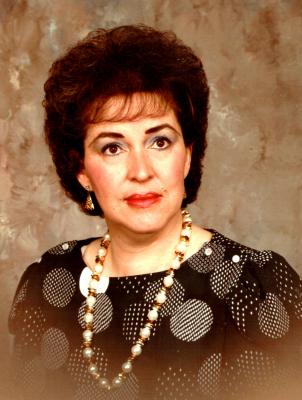 Abradella Stone - age: 78
(February 14, 1940 to October 12, 2018 )
Resident of Farmersville, California

Visitation Information:
Visitation will be held on Saturday, October 20, 2018 at 9:00 am Rocky Hill Community Church.

Obituary:
Written by JoAnn Lewis
It was on a cold winters day on February 14, 1940 in a little corn crib in Arkansas that Arbradella Golden was born to Cloyce Warren and Florence Rachel Golden, She was their first of 4 children to come. Next came Carolyn Marie Golden. Her Father and Mother decided that there was not much future at the time in Arkansas for their new family, so they decided to move to California to try their luck. Dad sold everything they had and they road the train to California in 1944. They landed in the little town of Farmersville. Dads brother Arther and his wife Ollie were already here so it was as if they were already at home with family. They moved into the labor camp of Linnell and lived in a tent for a while. Then they were able to get 2 cabins for the family. Dad got a job pruning trees and any farm work that was available at the time. A while later, they moved into the labor homes. This was a nice change from the cabins. They lived close to Dads brother. Dad worked hard and was able to save enough money to buy a modest house in the actual town of Farmersville. It wasn't a large house and it had an outside toilet, but Dad had visions of adding on to it to accommodate his growing family. Mother soon became pregnant with our brother Kenneth Warren Golden. Sad to say he only lived for 3 days. Dad and Mom were devastated. But life went on. Mom was told not to have any more children but she ended up pregnant with a fourth child JoAnn Golden. It was evident now that the house had to be made larger and have an inside bathroom. Arbradella was a beautiful child with black long curls of hair. She was very vain about her looks. But she had nothing to worry about as she was quite the looker. She went through grad school in Farmersville and one year at Exeter High School. She, Carolyn and JoAnn would sing songs together in the kitchen when cleaning up the dishes. Three part harmony. Those were the good times. All three of us lived and looked after each other. But Dell as we affectionately called Arbradella, was like a mother to Carolyn and JoAnn as our Mother and Father divorced and we lived with our Father. She took such good care of us. Dell was so free hearted and giving. She would give you the shirt off her back. If we ever had a problem we could always depend on her to listen and help us out. No questions asked. A lot of you will remember Arbradella from Nickles Payless Grocery Store in Farmersville, she was a grocery clerk there for 20 years. We will always love and remember our beloved sister with such wonderful memories. And we have no doubt that we will see her again in Heaven. She loved the Lord and gave her heart to him on many occasions. Just know one thing Dell, you will always be in our hearts and we will always love and miss you. God Bless you and your journey home. Amen
Arbradella is survived by her husband Jeffrey Stone of Farmersville. They were married on December 8, 1993. Her three children, Tammy Ann Rodgers and spouse John Charles Rodgers of Elderwood, CA, Deborah Rachel Blanquie and spouse Gary Blanquie of Eugene, OR. Donal Gene Hull of Farmersville, Ca. Two Sisters, Carolyn Marie Golden of Exeter, CA, JoAnn Lewis of Visalia,CA, Father and Mother Cloyce and Florence Golden preceded her in death. She has several Grandchildren and Great grandchildren.
Funeral Services will be held on Saturday, October 20, 2018 at 10:00 am at Rocky Hill Community Church. Private burial will be in the Exeter District Cemetery.