In Memoriam : Richard Holaday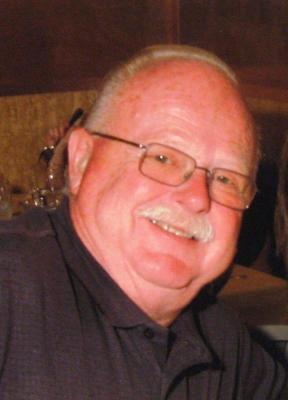 Richard Holaday - age: 80
(April 27, 1938 to October 14, 2018 )
Resident of Exeter, California

Visitation Information:
A Celebration of Life will be held on Wednesday, October 24, 2018 at 11:30 at the Sierra Baptist Church, 1437 East Walnut Avenue in Visalia followed by a reception at the church.

Obituary:
Richard Everett (Doc) Holaday, 80, of Exeter CA. passed away on Sunday October 14th 2018 in Palo Alto, CA. Richard was born April 27th 1938 in Lindsay CA to Kenneth and Margaret (Cranston) Holaday.
At the age of 11 the family moved to Exeter where his parents purchased a small farm out in Yokohl Valley. After high school Richard went to work for Gill's Cattle Company in Exeter and also in Deeth Nevada. After coming home from Nevada Richard went to work for Visalia Granite and Marble Works for the next 37 years retiring in 1998 for health issues.
Richard is preceded in death by his mother and father and a son Kenneth R Holaday. He is survived by the love of his life and best friend Terri. They just celebrated their 24th wedding anniversary. He is also survived by his son David (Dianna) of Modesto, A son Richard of Delaware, his daughter Meghan McComb (Jonathan) also of Exeter. His daughter in-law Carol Holaday-Willcoxson. Grandchildren Kyle, Tracy, David, Gracelynn, Brookelynn and Kylynn. One great grandson. He is also survived by his sister Frances Holaday - Sloan of Visalia.
After retiring Richard and Terri were blessed with the opportunity to do a lot of traveling. Taking several cruises to Alaska, the Caribbean, and Mexico. Wither it be a trek across Canada, the United States, or a drive up Yokohl Valley, life was always an adventure full of stories, laughter and lots of love. If you knew Richard, you knew he loved his family, his friends and his faith. He never met a stranger. Richard was a great story teller. It could be a real-life story, a "pulling your leg story", or a mixture of both leaving it to the listener to figure it out. A lot of those stories were told around the Burger King table with a group of guys who went to school together and remained friends throughout the years. "The Spit & Whittle Club." He is going to be greatly missed.