In Memoriam : Marion Petty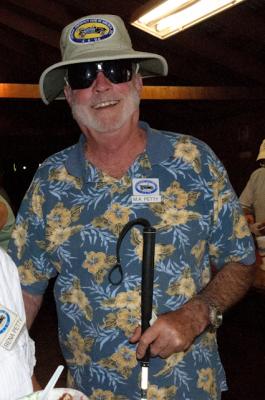 Marion Petty - age: 80
(August 02, 1938 to November 12, 2018 )
Resident of Exeter, California

Visitation Information:
As per his wishes, there will be no service. Remembrances may be donated in his name to the Salvation Army.

Obituary:
LCDR Ret. Marion A. Petty of Exeter passed away Monday, November 12, 2018, in Exeter, at the age of 80. M. A. was born in Leedey, OK to Marion and Hester Petty. He enlisted first in the Colorado National Guard in 1955 and then joined the United States Navy in 1956 as an aircraft mechanic. Soon after, he met his commanding officer's daughter, Rena, in Norfolk, VA. They were married in 1958 in Kingsville, TX. Thus began their incredible life of travel and achievement. M. A. went on to hold every rate and rank from airman to Lieutenant Commander, which is a rare accomplishment. All of his sea duty was on aircraft carriers and he spent time "in country" during the Vietnam war in support of his squadron's aircraft out of Guam.
He retired in 1980, but just two years later was involved in an industrial explosion which rendered him completely blind and partially deaf, but he never lost his sense of humor and that is what got the family though this dark time. He went on to become proficient on his computer with the aid of a screen reader, continued his avid hobby of ham radio, becoming an Extra Class as N6EHA, a life time member of the American Radio Relay League, and talking all over the world. He was also an ambitious citrus grower, overseeing the planting of groves, designing a spray rig he built, computing any and all the math problems he encountered, and working on his farm equipment. M. A. also became very interested in antique Chevrolets and he really enjoyed working on them and riding in his completed projects. He was a member and office holder in the Central Valley Region of the Vintage Chevrolet Club of America.
He is survived by his wife of 60 years, Rena Vancil Petty, his daughter, Tanya Miller and her husband Paul Flannery of Incline Village, NV, a son, Van Petty of Fresno, his sister Ann Petty of Playa del Rey, and his two beautiful granddaughters, Macy Miller and Shelby Miller. He was preceded in death by his parents and two sisters, Joyce Bullard and Alverna Leis.





---




Mark Roth

- November 21, 2018 Contact this person


Godspeed MA, you were a wonderful person and will be truly missed.




---