In Memoriam : Warren Miller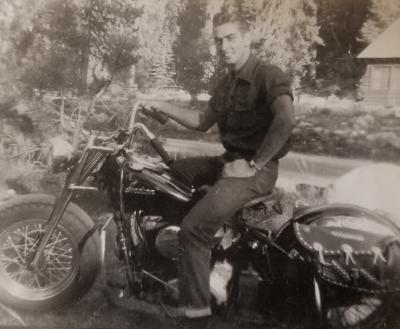 Warren Milford Miller - age: 89
(May 20, 1929 to November 18, 2018 )
Resident of Exeter, California

Visitation Information:
None

Obituary:
Warren M. Miller passed away at his home in Exeter, California on November 18, 2018 at the age of 89. Warren was born in Lindsay, California to Lila and John Elmer Miller. He graduated from Lindsay High School in 1947 and shortly after married Dorothy Jean Carter of Mississippi. She passed away in 1990.
Warren served in the United States Air Force during the Korean war and was stationed in Anchorage AK. He then settled with his family in the Fresno area, moving to Exeter in 1969. He worked for Packers Manufacturing, Inc. in Visalia, California where he retired as a Mechanical Engineer and Plant Manager. Many of his equipment designs are still in use throughout the Central San Joaquin Valley and abroad. Warren was an avid motorcycle enthusiast and a member of Visalia Harley Davidson. He enjoyed many trips throughout the country with his brothers, nephews and sons in a riding career spanning nearly 70 years.
Warren is preceded in death by his wife, Dorothy in 1990 and son, Douglas in 1983. He is survived by his twin brother, Willard Miller of Exeter; a son Richard Miller of Exeter and a daughter Phyllis Miller of Mesa Arizona; 4 granddaughters, Ellen Irwin of Virginia, Allison Gage of Fresno, Sarah Perry of Texas and Kathryn Miller of Texas, numerous great-granddaughters and one great-grandson.
Graveside Service will be Tuesday, November 27, 2018 at 2:00 pm at Exeter District Cemetery. Condolences may be sent to the family at www.evansmillerguinnchapel.com. Services entrusted to Evans Miller Guinn Chapel.