In Memoriam : Dalton Elam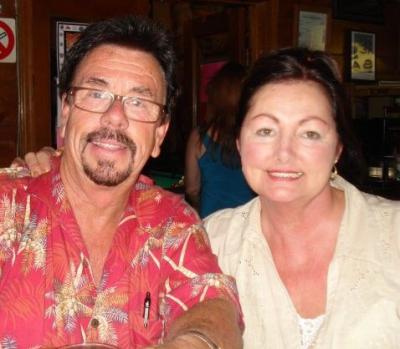 Dalton Jack Elam - age: 70
(September 03, 1948 to March 04, 2019 )
Resident of Exeter, California

Visitation Information:
Funeral Service will be held on Monday, March 11, 2019 at 2:00 pm located at Faith Tabernacle of Exeter . Celebration of Life following Funeral Services at Faith Tabernacle Church 515 S. Filbert Rd. Exeter, CA

Obituary:
Dalton "Jack" Elam was born on September, 3rd 1948 in Exeter, CA to Ed and Juanita Elam. Jack passed away peacefully on March, 4th 2019 at the age of 70 in his Exeter home. In 1968, Jack became the 2nd generation to own and operate the family business, Elam & Sons Painting. Jack is survived by the love of his life, best friend and wife of 40 years Jeannette, who he called "My Jenny". Together they raised their 5 children; Dal Elam and wife Sandi, Melissa Elam, Tina Jones and husband Brian, Brandon McHugh and wife Sara, Shelly Lyons and husband Clay. Jack is also survived by his brother George and wife Trisha Elam and Sister Joyce Rosa. He was preceded in death by his mother, father, mother-in-law Patsy Hood and grandson Michael Lee Jones.
Jack, along with Jeannette, enjoyed traveling, going on cruises, spending time at the Pine Flat Cabin, hunting all across the US, farming their Avocado Trees, gardening and their business. Together they loved each and every one of their 20 grandchildren and 13 great grandchildren. He loved his employees like they were his immediate family. He loved hosting events at their Family Party Barn in Exeter, some included family weddings, baby showers, Christmas and Easter, birthdays, booster and youth group events and especially Green Bay Packer games. If it was a Barbecue, it wasn't just a few people it was always 80-100. He was a grill master who loved to entertain and had a degree in BS and joke telling. He loved his family and his family came first, if anyone needed anything, he would make it happen.
In 1981, Jack was the President of the Tulare & Kings County Builders Exchange where he started the tradition of giving scholarships to graduating seniors, which still exists to this day. These scholarships have awarded over $100,000 and have encouraged the younger generation to continue their education and join the Builders Exchange. In 1969 and 1970 he served as the State Director for the Visalia Jaycees. He was the President of the Painting and Decorating Association of America, Sequoia Chapter in 1977, owned and operated a home decorating store in downtown Exeter for many years. He served a term on the Exeter Unified School Board of Trustees. Jack was the owner of Elam International Christian Tours where they hosted pilgrimages to the Holy Lands. After 6 years he decided to end the tours due to an increase of dangers in Athens Greece. He was a member of the Exeter Lions Club, supported Exeter Little League and the Boys and Girls Clubs of America. He loved to attend the Annual Elam Family Reunions in Texas, Mississippi and various other states. He even hosted one at the barn here in Exeter during the early 90's. Papa Jack was very patriotic, loved his community, a successful businessman and was the ROCK of the family! He will be greatly missed by so many.





---




Valeri Barnes

- March 7, 2019 Contact this person


I'm so very sorry to hear of Jack's passing. I know the family is hurting and I am praying for you all! What a wonderful legacy he leaves! He's been such strong presence in the Exeter community and will be greatly missed.




---






Click to Enlarge