In Memoriam : Wanda Metheney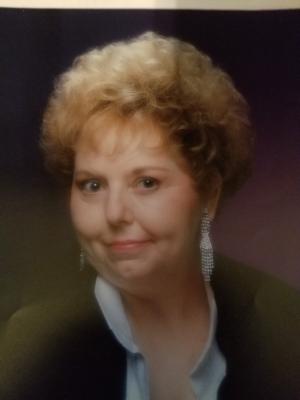 Wanda Grace Metheney - age: 73
(October 17, 1945 to March 19, 2019 )
Resident of Exeter, California

Visitation Information:
Visitation will be held Thursday, March 21, 2019 from 2:00 pm to 6:00 pm at Evans Miller Guinn
Exeter Chapel. Chapel service will be held on Friday, March 22, 2019 at 10:00 am located at Evans Miller Guinn Exeter Chapel fallowed by a Burial at Exeter District Cemetery.

Obituary:
Wanda Grace Metheney was born in Verona Missouri in 1945 on October 17th to Lonzo and Ollie Withnell. She was the youngest sibling of nine children. When she was 4 or 5 years old, the Withnell family ventured West to California to provide a better living for themselves. Wanda earned a high school education and started working at a packing house sorting and grading oranges at the age of 17 to assist with helping her widowed Mother with assistance financially and emotionally for both themselves and her young son Richard. A couple of years later, she met the love of her life Wayne Metheney. They happily married in 1969 and had three children together. Wayne passed away in 2014. Wanda passed away on March 19th of this year. They are now in paradise together. Wanda loved to socialize with loved ones and dear friends. She had a big heart as others can attest too. She was and always will be loved.

She has one surviving brother Gerald from Oregon. She left behind 4 children- Richard Metheney of Idaho, Joseph Metheney of Visalia, Brian Metheney of Exeter and Sheryl Metheney of New Zealand. Six grandchildren and 3 great grandchildren. She will be truly missed and loved.