In Memoriam : Kimberly Chavez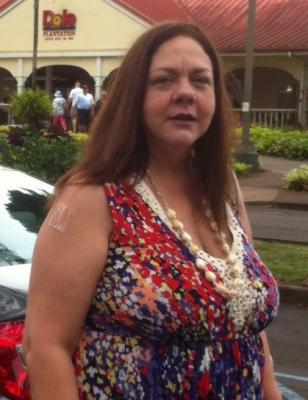 Kimberly Ann Chavez - age: 54
(November 25, 1964 to May 20, 2019 )
Resident of Exeter, California

Visitation Information:
Visitation will be held Tuesday, May 28, 2019 from 2:00 - 6:00 pm at Evans Miller Guinn Exeter Chapel. Chapel Service will be held Wednesday, May 29, 2019 at 1:00 pm located at Evans Miller Guinn Exeter Chapel.

Obituary:
Kim Chavez, 54, of Exeter, CA went to be with the Lord on May 20, 2019. She was born to Charles and Jewel Manning on November 25, 1964, in Tulare, CA.
Kim lived in the Central Valley all her life. She grew up in Exeter where she attended high school.

Kim dedicated her life to being a loving mother and grandmother. She enjoyed spending time with friends and family, going to the casino, Facebooking and making memories with her grandkids. One of her favorite things to do was to take her grandkids to the Dollar Store any chance that she could, which quickly became the grandkids favorite thing to do with her as well.

Kim is survived by three children: Joseph Chavez, Gary Chavez, Terra Chavez and eight grandchildren and siblings Tom Phillips, Berry Phillips and Donna Watson. She also left behind many close friends many of whom she considered sisters. She was preceded in death by her siblings: Gary Phillips, Keith Phillips, Terry Phillips, Linda Neff, Wendell Manning, Jerry Phillips.