In Memoriam : Alvin Goularte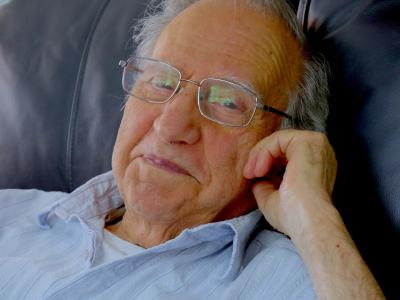 Alvin Douglas Goularte - age: 88
(October 29, 1930 to May 26, 2019 )
Resident of Lindsay, California

Visitation Information:
Visitation will be held Wednesday, June 5, 2019 from 2:00 - 6:00 pm located at Evans Miller Guinn Exeter Chapel fallowed by a Rosary at 6:00 pm. Mass will be held Thursday, June 6, 2019 at 10:00 am located at Scared Heart Catholic Church in Exeter.

Obituary:
Long-time Exeter resident Alvin Douglas Goularte passed away on Sunday, May 26, 2019 in Porterville, CA at the age of 88. He is survived by son Doug (Joni) Goularte of Visalia, son Mickey (Patti) Goularte of Lindsay and daughter Melanie (Charles) Kelley of Bakersfield. Al has five grandchildren: Abi Morrison of Sacramento, Jeremy and Jordan Goularte of Lindsay, Bryce Baker of Paso Robles and Tyson Baker of Bakersfield. Al also has one great-grandchild named Jack Douglas Morrison.
Al was born on Oct. 29, 1930, to Lucien and Adelina (George) Goularte in Caruthers, CA. After graduating from Caruthers High School in 1949, Alvin furthered his education at UC Berkeley and Santa Barbara. He enlisted in the US Navy and served as a hospital corpsman during the Korean war with the Mediterranean fleet for four years. As the best man at his brother's wedding, he met one of the bride's friends, Belmira (Velma) Madalena Leal, and married her six months later on August 7, 1954, at St. Anne's Church in Riverdale, CA.
Al and Velma lived in Berkeley and then Fresno where he managed Casner's Variety Story, but as young parents they longed for a smaller, safer community for raising their family. In 1965, Al moved his growing family to Exeter for its small town charm. Al managed Eccleston's Dept. Store before opening and running his own store, Exeter Dry Goods. Al then became one of Exeter's favorite mail carriers for the US Postal Service.
Al Goularte was was very involved in his community. He was a member of the Sacred Heart Church. He served as Cubmaster of Pack 321 and Webelos Leader and was also involved with Boy Scout Troop 309. Former president of the Exeter Eels Swim Club, Al often stopped by the Exeter pool on his way home from work to see what was going on. At swim meets, he worked as a timer and starter. Al was one of the founders of the High School Athletic Boosters Club serving as president of the organization. Al was also a member of The Exeter Chamber of Commerce and the Exeter Post 94 American Legion. Al was elected to the Exeter City Council for two terms and served as Mayor from 1975 to 1977. In honor of his achievements, Al was awarded Exeter's Man of the Year in 1982.
Al's viewing will be Wednesday June 5, 2019, from 2-6 PM at Evans Miller Guinn Chapel in Exeter followed by a Rosary at 6 pm. Mass will be Thursday, June 6, 2019, at 10 AM at Sacred Heart Catholic Church in Exeter. There will be a graveside service following the mass. Condolences may be sent to the family at www.evansmillerguinnchapel.com. Services entrusted to Evans Miller Guinn Chapel.