In Memoriam : Robin De Loera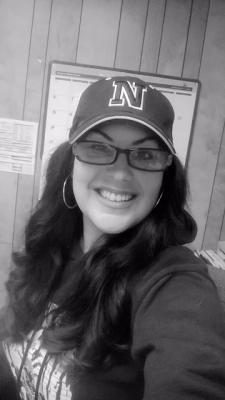 Robin Marie De Loera - age: 49
(October 08, 1969 to May 25, 2019 )
Resident of Visalia, California

Visitation Information:
Visitation will be held Thursday, June 6, 2019 from 2:00 - 6:00 pm located at Evans Miller Guinn Exeter Chapel. Service will be held Friday, June 7, 2019 at 10:00 am located at Evans Miller Guinn Exeter Chapel.

Obituary:
Robin was born October 8th, 1969 in Oakland, California to Mollie Carpenter and Spencer Mutter. She resided in the Central Valley and Oceanside, California. She attended Oceanside High School up until her mother passed at a young age. She had a drive for learning. She stopped school to be a wonderful mother to her four children. Like many, she went back to school and earned her associate's degree in psychology in 2017. She was in the process of earning her bachelors before her passing. She was an inspiration to many, and always held on to that strive even during her battle with cancer.
She was survived by her children: Roy De Loera III, 29; Catherine De Loera, 28; Jacob Santos, 28; Maeva De Loera, 24; and Marissa De Loera, 22. She was also survived by her Brothers Chad and Anthony Carpenter. Robin adored her grandchildren, Carter; age 7, Mason; age 4, Riah; age 2, and Emm; age 1.
Robin was loved by many and she loved everyone with open arms. Whether someone needed a place to stay, a conversation, a hug, advice, or just hear some of her contagious laughter that someone could recognize a mile away, everyone knew where to turn. She loved all her nieces and nephews, and they share so many great memories with her. She had some hopes and dreams that she didn't get to accomplish before her passing but she did get to see her favorite singer Boy George in concert last October and Metallica with her kids in December. She didn't get to travel the world, but she did get to see her favorite country London. She enjoyed reading, writing, doing crafts with her grandbabies. Everyone who knew Robin knew she had a heart of gold and personality that shined even through the darkest of times. Her life will forever inspire her friends and family to smile a little more, love often, and to live life like there's no tomorrow.
Visitation will be held on Thursday June 6th 2019, at 2 PM at Evans- Miller Guinn Exter Chapel in Exeter ca. Funeral services will be on Friday June 7th at 10 AM at Evans-Miller Guinn Exeter Chapel in Exeter ca.
Condolences may be sent to the family at www.evansmillerguinnchapel.com. Services entrusted to Evans Miller Guinn Chapel.