In Memoriam : Michael Shackelford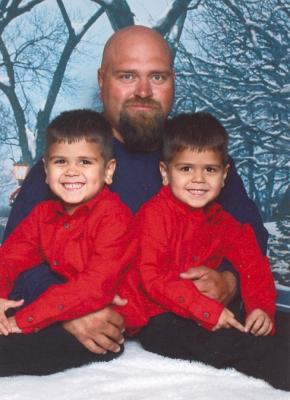 Michael Dean Shackelford - age: 32
(September 08, 1977 to April 16, 2010 )
Resident of Exeter, California

Visitation Information:
Private family services are planned at a later date for Michael Dean Shackelford who passed away on April 16, 2010 at the age of 32.

Obituary:
Michael Dean Shackelford of Exeter passed away April 16, 2010. He was born September 8, 1977. He left behind his twin boys Stephen Michael and Patrick Logan Shackelford, age 5, his 8 ½ month old baby girl Abigail Marie Shackelford and his step son James Matthew Seeser, age 16, as well as his wife Teresa Marie Shackelford, his mother Rita Call, his father David Shackelford, his brother David Shackelford and sister Desirae Shackelford. He is also survived by many friends and family who love and will miss him.





---




Martha Marsh

- May 14, 2010 Contact this person


Rita, Teresa and children: I am so very sorry for your loss. This came as quite a shock for me as I am sure it was for you also. I truely will miss him and I think of all of you often. Becky, David Jr. and I want to extend our deepest sympathy and our thoughts are with all of you. We will keep you in our prayers. Again, I am so sorry.




---






Click to Enlarge