In Memoriam : Wilma Robinson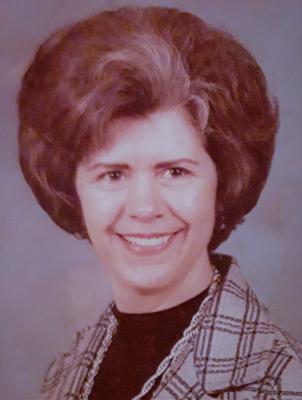 Wilma Robinson - age: 85
(August 29, 1933 to June 17, 2019 )
Resident of Visalia, California

Visitation Information:
Private

Obituary:
Wilma Robinson, 85, of Visalia went to be with the Lord on June 17, 2019.
She was born August 29, 1933 on a small farm in Ava Missouri, to Arthur and Bertha Call (Van Ness). She was the middle of nine children and attended school in Ava.

Wilma came to Exeter in 1950, and started working right away. She began by working in the fields, then at the Exeter Theater as an usher. Later, she worked for several years behind the counter at a fine jewelry store. Her last job was at Sequoia Pacific Printing, where she worked as a paste-up artist for almost 30 years, until she retired. She worked very hard her whole life, supporting herself and her daughter.

She received Jesus as her Savior in 1972. She loved Jesus with all her heart and her relationship with Him continued to deepen until the end of her life.

Wilma was a beautiful woman, inside and out, a terrific mom and a loyal friend. When her small family grew to include a granddaughter, grandson, and three great-grandchildren, she embraced every moment with them. She never forgot birthdays, anniversaries, Valentine's Day, Mother's Day, etc., and she loved getting together for Christmas and Thanksgiving. She was a wonderful cook and treasured their time together.

Wilma had a delightful sense of humor and was quite clever and witty. Her hobbies included painting horses and collecting dolls. She also enjoyed decorating her house and working in the yard. She was a great lover of animals.

After retiring and selling her house, Wilma moved into a small apartment in Visalia. She was extremely independent and insisted on handling her own affairs. She was very conscientious of her health and appearance, and was wonderfully intelligent. She made sure to stay current on world events and news of the day.

After becoming unable to attend church, Wilma began every day with prayer and reading her Bible and devotional. She loved Christian music.

Wilma loved and cherished her family tremendously. She celebrated their accomplishments and shared their joy during happy times, and cried with them and shared their grief during sad times. She will be lovingly remembered and very sadly missed.

She is survived by her daughter Debbie of Exeter; granddaughter Heather (Jarrod) of Visalia; grandson Adam (Emily) of Tucson, Arizona; great-granddaughter Avyn (Jay) of Visalia; great-grandsons Jacob and Riley of Visalia; sister Loretta (Ron) of Exeter; and many nieces and nephews. She was preceded in death by her parents Arthur Call of Ava, Missouri, and Bertha Van Ness (Call) of Exeter; brother Wayne of Exeter; brothers Lawrence and Lonnie of Missouri; brother William of Visalia; sister Wanda of Tulare; sister Bonnie of Missouri; and sister Jewell of Visalia.

Condolences may be sent to the family at www.evansmillerguinnchapel.com. Services entrusted to Evans Miller Guinn Chapel.