In Memoriam : Karen Bell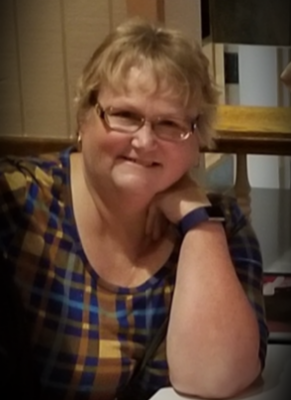 Karen Denise Bell - age: 57
(November 27, 1963 to April 10, 2021 )
Resident of Tulare, California

Visitation Information:
Visitation will be held Tuesday, April 20, 2021 at 12:00pm followed by a Church Service at 1:00 pm at the First Jesus Name Church of Cameron Creek, 29076 Farmersville Blvd, Visalia, CA 93292

Obituary:
Karen Denise Bell, "Mama Bell" – age: 57
(November 27, 1963 to April 10, 2021)
Resident of Tulare, California

Our beloved Mama Bell was born on November 27, 1963 in Exeter, CA and went home to meet her savior on April 10, 2021. Karen was the daughter of Robert Wayne Herron and Delores Jane Stailey. She grew up and attended school in Exeter, CA. She was married for 36 wonderful years to her loving husband, Roy Bell, who she resided with in Tulare, CA at the time of her passing.

Karen was preceded in passing by her father, Robert Wayne Herron, her mother, Delores Jane Stailey and her brother, Kenny Herron.

She is survived by her devoted husband, Roy Leslie Bell Jr., their loving children, Christopher Roy Bell and his wife Tabitha, Corey Allen Bell and his wife Jessica. Her adoring granddaughter, Memphis Rayn Bell. Her loving siblings, Craig Herron and his wife MaryLynn, Marian (Herron) Torres and her husband JC, Keith Herron, Brian Herron and his wife Christy, Marc Herron and his wife Kim, Sunshine (Herron) Mijango and her husband Vincente, and Carl Strand. She is survived by many loving nieces, nephews, cousins and countless friends.

Roy and Karen met cruising on Mooney Boulevard in Visalia. Roy was on his motorcycle, and Karen in her baby blue Mustang. Roy saw her red hair and blue eyes and immediately knew "that firecracker had to be his". On July 13th in 1985, Roy made his dream come true by marrying the love of his life. Karen's hobbies became Roy's and they supported each other in all aspects of life.
In April of 1986, they happily welcomed their first son, Christopher. She naturally embraced the role of being a mother. In March of 1990, they welcomed their second son Corey, who will always be her baby. There wasn't a day that she didn't call or text both of her sons. Karen raised Christopher and Corey to become amazing husbands to both of her daughters-in-law, Tabitha, and Jessica, who she loved as her own. In 2019, Karen became a grandmother to Memphis. She would call herself the "bestest grandma" and she truly was the most loving grandma. Mama Bell was a devoted Nana to Aubre and Bristol Anderson, who she loved and cherished very dearly.

She was a dedicated mother and enjoyed watching and cheering for her two sons who participated in many sports, including wrestling matches and football games. Everybody knew Karen as being very vocal and passionate. Her laugh was not only contagious; it lit up the entire room. Mama Bell was known for taking care of everyone. At games and events, her van was always stocked with snacks and drinks for her sons to share. She was great at cooking, hosting and showing hospitality to everyone. She made time to take care and cook for her boys' friends. Her purse was always full with doggie treats. She adored any dog she came in contact with and cherished her doxens, Cooper and Roxy, who she loved and spoiled very much. Karen's love for everyone she knew was unmatched.
Mama Bell was known for her traditions and bringing her family together. She enjoyed yearly trips to Magic Mountain and spending holidays camping with family and friends. She had an adventurous soul, loved visiting the beach, house boating on Lake Kaweah and spending her time outdoors. Her newest favorite adventure was taking cruises to Mexico with her husband. On her downtime, she enjoyed reading her mystery novels or you could find her at a casino on a slot machine or yelling BINGO! She loved to play games, no matter which kind it was, and her competitive spirit always shined through. Karen loved Jesus and this last Valentine's Day, Karen and Roy were both baptized at the church she grew up attending, Cameron Creek Church. She loved the Lord and enjoyed singing praise on Sunday's. Karen had a heart of gold. She is loved and missed by everyone who knew her and she will remain in our hearts forever.
Visitation will be held for family and friends on Tuesday, April 20, 2021 at 12:00pm at First Jesus Name Church of Cameron Creek, located at 29076 Road 164, Visalia, CA 93292. A celebration of life service will follow at 1:00pm. A graveside service will follow at Exeter Cemetery, followed by a gathering and reception at the church.

The Bell family would like to thank their family, friends, church families and community for the outpouring of love and support during this time. In lieu of flowers, donations may be made in honor of Karen Bell to First Jesus Name Church of Cameron Creek. Condolences may be sent to Roy Bell, 1749 Mt. Whitney Ave. Tulare, CA 93274.


| | | |
| --- | --- | --- |
| | | Click to Enlarge |