In Memoriam : Bobbie Bentley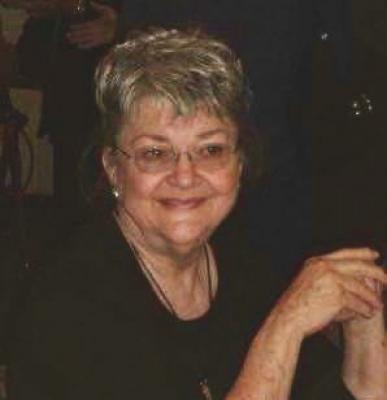 Bobbie Lorene Bentley - age: 80
(February 11, 1941 to July 16, 2021 )
Resident of Exeter, California

Visitation Information:
Her Celebration of Life will be deferred until September 11, 2021 at 11:00 am at Evans Miller Guinn Exeter Chapel.

Obituary:
Bobbie Lorene Bentley passed away on July 16, 2021 at the age of 80. Bobbie was born in Porterville, CA on February 11, 1941 to Charles Loren & Essie Jane Geoble. During her young years, she would happily play amongst the cabins with her cousins in Geoble Town in Porterville, which was founded by her grandfather, located near Olive Street. Her grandfather, Lee Geoble owned all of the cabins between E Street and F Street, After WWII when her father returned, the family would welcome her little sister Judi. Bobbie attended Olive Street School, Bartlett Junior High School and Porterville High School. Because of her father's career advancement, the family moved to Exeter and bought and ran the Exeter Hotel as a side job. Bobbie was a graduate of Exeter Union High School in the class of 1958. She worked at the Porterville State Hospital as a psychiatric technician and later at Atascadero State Hospital becoming a hospital police officer until her retirement. She met and married the love of her life, Jerry Bentley and they were married for 43 years and did everything together. She loved and cared for him until his passing in 2018. The best time of their lives were living and working on the Central Coast. After retirement, they enjoyed traveling in their RV with their beloved dogs and were most fond of their time living in Dunsmuir and Mt Shasta where they made many lasting friendships. Bobbie was an exceptional cake decorator and baker. She showered her family, friends and neighbors with her baked goods. She also exceled in all types of sewing and her handy work was shown by the countless, flawless beautiful stitcheries, Christmas stockings, quilts, and clothes she made by hand. Bobbie was a people person and never met a stranger. She had a great sense of humor and loved to laugh. She loved holiday traditions and getting together with her family. She is also preceded in death by her parents and nephew Jeff Harris. Devoted mother, she is survived by her children Tamara Taylor (Michael) and Roger Taylor, her sister, Judi Loren and her grandchildren, Tyler, Nathan, Roger & Elisabeth, Jordanne, Laken & Zoe, numerous great grandchildren, including her newest great granddaughter Remy McDonald along with numerous cousins, nieces and nephews. Her Celebration of Life will be deferred until September 11, 2021 at 11:00 am at Evans Miller Guinn Exeter Chapel. In lieu of flowers, please make a tribute gift in her honor to American Cancer Society, National Kidney Foundation or Alzheimer's Association. Condolences may be sent to the family at www.evansmillerguinnchapel.com. Services entrusted to Evans Miller Guinn Exeter Chapel.