In Memoriam : Margaret Montalvo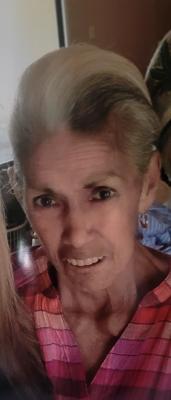 Margaret C. Montalvo - age: 77
(September 11, 1945 to November 01, 2022 )
Resident of Porterville, California

Visitation Information:
Visitation will be held on Thursday, November 17, 2022 from 2-6 pm at Evans Miller Guinn Chapel in Exeter, CA. Chapel Service will take place on Friday, November 18, 2022 at 1 pm at Evans Miller Guinn Chapel follow by burial at the Exeter District Cemetery.

Obituary:
Margaret Montalvo was born on September 11, 1945 in Tulare, California to Ramon and Anita (Estrella) Cruz. Margaret enjoyed watching cooking reels on Facebook and eating at her favorite restaurant Kow Loons. She loved a good cup of coffee and sitting in the sunlight, her four legged baby Bella and most importantly spending time with her family at get togethers. Margaret is survived by her children; Daughter Sandra (Robert) Torres, Geraldine (Jorge) Ruelas, Lucy Ortega. Sons, Raymond Gonzales and Isiah Kosterlistzky, her siblings; Sister Lupe (Custodio) Zambrano and Brother Johnny Cruz. 17 Gradndchildren and 19 Great Grandchildren.